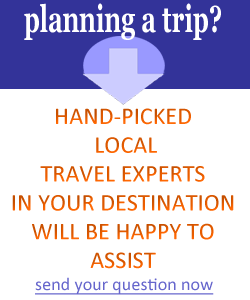 to travel companies in Bhutan


Last updated: 19 Sep 2019
Travel agencies listed for Bhutan
Related articles

Why Bhutan Festivals are Drawing Huge Number of Tourists?
Nestled between the Himalayas, Bhutan is known as the Himalayan Kingdom of Happiness that not only attracts tourists for its picturesque setting, enchanting monasteries and intriguing culture but also draws huge number of travelers to witness unique and authentic festivals.
Bhutan - The Last Shangri-La
The lush tiny Himalayan kingdom of Bhutan is home for various species of flora and fauna rich in its natural preservation and ancestral abode for the Bhutanese which exhibits a wide range of unique cultural pattern guided by the unbroken faith in the esoteric practice of Tantric Mahayana Buddhism in the Land of Gross National Happiness. This is what makes Bhutan an unique place from rest of the world and a destination for every travelers.
Bhutan Travel Notes
Read about one of the most mysterious countries in the world, which lies far off the beaten tourist track. A place in Himalayas, Bhutan preserves the cultures of thousands years, ancient monuments and shrines. Also, Bhutan has very unique animal kingdom and vegetation, and can be a very attractive destination for an eco-traveler or a person interested in enjoying wildlife.
Neighboring countries