Last updated: 30 Nov 2023
Travel agencies listed for Kazakhstan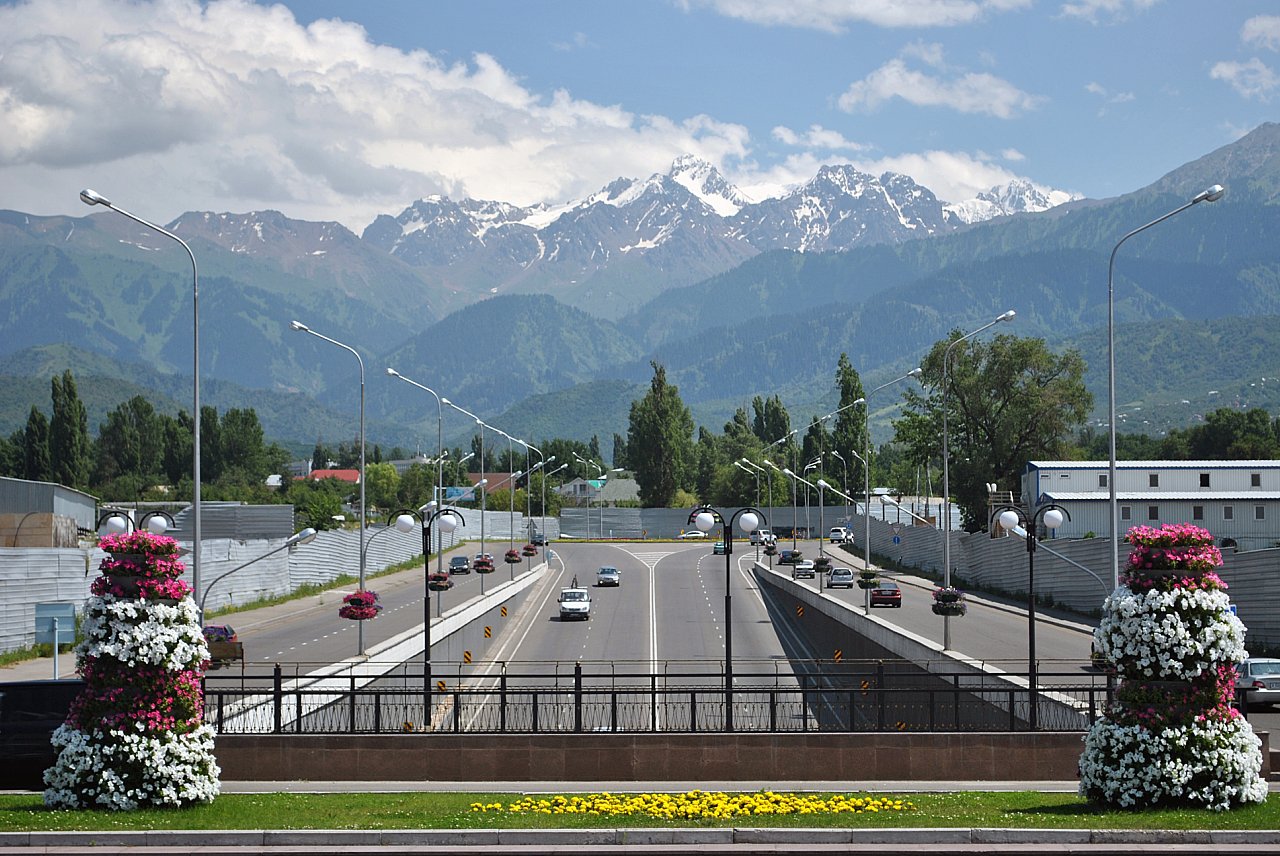 View of Almaty, the Southern Capital

Travel Agency Visit Almaty is a new generation tourism company providing travel products, tours and excursions to tourists and business travelers arriving in the cities of Kazakhstan: Almaty, Astana, Shymkent, Aktau, Aktobe.

Our company offers an easy way to explore Kazakhstan plus its neighbor countries along the Great Silk Road - Uzbekistan (capital Tashkent), Kyrgyzstan (capital Bishkek), Turkmenistan (capital Ashgabat) and Tajiistan (capital Dushanbe).

From us, you can request visa support to arrive in Kazakhstan (and visa support from our partners). We offer air ticketing service with Kazakhstan Airlines Air Astana and other smaller companies that serve local and international flights from and to Kazakhstan.

Kazakhstan is rich in tourism resources. The country has various landscapes, from Caspian Sea in the west, to mountain ridges in the east and south, divided by enormously huge Great Steppe. People who are interested in knowing about the culture and tradition of medeival nomads will be taken to the enthic and cultural tours. Leisure travelers will enjoy comfort of modern cities - the two capitals Astana and Almaty, with amenities, hotels, resorts and all the beautiful night life that the modern civilization has to offer.
Send request for travel services in Kazakhstan
Travel products and services for Kazakhstan
09 Jun 2017




Medeo Skating Rink


If you decide to leave the buzz and noise of Almaty, a major financial and economic center of modern Kazakhstan, the first idea that would come to your mind should...

09 Jun 2017




Metro of Almaty


Once Almaty was the capital of Kazazkhstan, back then in the composition of the Sovient Union. Taking into account the size of the city and its importance as an...

09 Jun 2017




Untouched Nature in Almaty and region


While preparing your trip to Kazakhstan and its southern capital Almaty with Visit Almaty travel company, be sure to ask your tour operator for a proposal to go out...

09 Jun 2017




Mountain Views in Almaty


One of the greatest attractions you can find while visiting the south-eastern part of Kazakhstan and its precious gem, the city of Almaty, is the spectacular mountain ridges, hush valleys,...

09 Jun 2017




Ascension Cathedral, Almaty


While visiting the city of Almaty and its urban areas, you are most likely to be invited to the Park of 28 Panfilov's Men. Right in the middle of...

09 Jun 2017




Park of 28 Panfilov's Men in Almaty


«Visit Almaty» offers excursions around Almaty, and one of the destinations that are frequented by tourists is the 28 Panfilov's Men Park. It is located right in the city...

26 Feb 2016




Excursions, rent-a-car, air tickets, VISA support, hotels, etc.


SADMOL TRAVEL one of the leading tour operators in Kazakhstan with over 23 years' experience, is glad to provide you with necessary information on excursions in Almaty city. We have...
Related articles

Kazakhstan Travel Notes
A newly-emerged country, once republic of the former Soviet Union, Kazakhstan is a country with huge tourism potential. In the south, the country features monuments of the past, Islamic mosques and madrassahs. Almaty, the southern capital, is a busy political and financial center, a city with buzzing nightlife and lots of attractions. In the north, the Baikanur Cosmodrome, attracts visitors who wish to view the impressive launches of Russian spacecrafts.
Neighboring countries