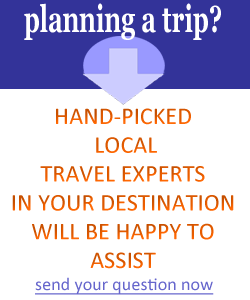 Travel Business Contest on Tripcook
Tripcook holds the Travel Business Contest for its members. This is a great opportunity for a travel business to get global recognition for its work and dedication and reach a broader publicity for travel products and services.

The Travel Business Contest has several nominations, which are proposed by Tripcook and can be added/modified at any time. The list of such nominations is available at our website. For each nomination, Tripcook develops a set of criteria based on which we define the winner.
Who can participate
Any listed member of Tripcook (see Listing) who upgraded to paid membership (see Membership). Once a travel business is listed and upgraded to such membership level, the inclusion of such travel company in the list of Contest Participants is done automatically by our team.
Benefits
The member travel businesses and individuals participating in the Travel Business Contest enjoy the following benefits and advantages:


| | |
| --- | --- |
| | Inclusion in Tripcook's Hall of Fame, with a link to your website and Winner's Badge on the profile page. |
| | Improving online reputation and recognition by placing the Winner's Badge onto member's website, for example, in "Our Achievements" section, so that visitors feel that this company is worth further contacting and doing business with. |
| | The member's website will be promoted to all Tripcook users via the regular email sendouts |
| | The winner will be mentioned in the regular press release that Tripcook publishes across the Web based on each run of the Travel Business Contest. |
| | The winner may be also mentioned and promoted in a paid corporate press-release (see Corporate Press Releases) which gives the participant an exceptional boost in incoming links and popularity. |
Frequency of the contest
The contest iterations, as a rule, take place once a month. The specific nomination for each month and timing when the winner(s) is announced are defined by the Tripcook's team at its own discretion.
Announcing winners
Tripcook announces the current winner on its contest winners page (see Hall of Fame), and informs its members via regular email sendouts. Also, Tripcook publishes the outcome of its monthly contest via one of its regular press releases that would be distributed through available media channels and wires.
Current nominations