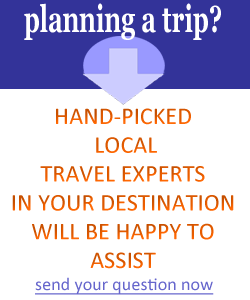 Membership on Tripcook
There are two membership levels on Tripcook: Free Membership and Paid Membership.


Level 1 - Free Membership (M1)
This is a 100% free-of-charge service, only registration is needed. Free Members may add their travel businesses into our database and get immediate visibility. Free Members are subject to certain limitations, see Membership Comparison Table below for more details.

Level 2 - Paid Membership (M2)
A Membership Fee of 49 USD is applicable. See your Account after registration to check your current membership and/or get instructions how to pay for desired type of membership.

Important! The Paid Membership is neither Annual nor Regular. Your funds remain in the User Balance until fully used up by user actions. After that, a renewal of paid membership will be needed.

Currently there are two actions that can spend your funds from User Balance:
Process Travel Requests from Tripcook visitors (travel clients)
Use Bonuses to distribute among your travel clients
See Table below to understand the difference between a Free and Paid membership.




Membership Types Comparison Table
Features
Free Membership
(M1)


FREE

Paid Membership
(M2)


49 USD

-
-
-
-

Publish Travel Products and Articles

-
-
-