Typical Sri Lanka Taste - Sri Lanka Food Safari
Being a signature nation for the hospitality, Sri Lanka offers a rich and diversified Cuisine to those who patronize the Sri Lankan hospitality. With the influence of the colonial power, foreign merchants and the Kerala cuisine, Sri Lanka offers a highly diversified food experience. From Local traditional food items to the international cuisines, Sri Lanka serves to the tasty buds of the thousands of guests who visit Sri Lanka.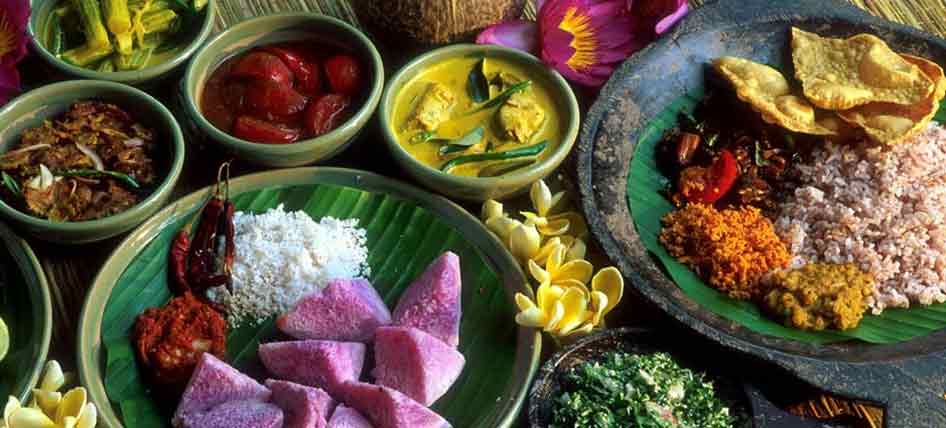 A Mix of traditional food



Being a significant partner of the nature, Sri Lanka was a famous market for spices & herbs since ancient times. Traders from all over the world visited Sri Lanka to purchase these fragrant herbs & spices.

Sri Lanka's ethnic & regional diversity makes the food lovers to experience different dishes and different methods of food preparation and preservation. The people harvest the crop during the season and they preserve excess for use them in the off season. This practice enables the local people to keep their tasty buds alive throughout the year.

Asian Escapesprovides diverse cooking experience for the guests who are enthusiast in tasting different flavours.
More travel products/services from Asian Escapes (Pvt) Ltd
10 Nov 2016




Sri Lanka Kiting Escape - 8 Days Tour

23 Sep 2016




Sri Lanka Heritage Escape - 5 Days Tour

30 Aug 2016




Whale & Dolphin Watching Tours in Sri Lanka

06 Jul 2016




Roaring Wild.... Nature & Wildlife Tour in Sri Lanka

15 Jun 2016




Explore at your Own Pace - Sri Lanka Trekking Tour

11 Jun 2016




Sri Lanka Surf Song

20 May 2016




Kandy Esala Perahera 2016

18 May 2016




Sri Lanka Heritage Expedition

18 May 2016




Adventurous Sri Lanka