Sri Lanka Surf Song
Sri Lanka is girdled by 1600 km of beautiful tropical beaches around the island. A well-rostered rainfall pattern keeps one half of the island's beaches rain free year around and making Sri Lanka a year round destination.



So exquisite are the legendary right-handers of Arugam Bay, located in southeast Sri Lanka, which determined surfers bribed Special Task Force officers to take them there when the civilian buses running from Monaregala were bombed by Tamil Tigers during the war. Today, not only are the buses running but the route from Colombo to Arugam Bay has greatly improved, reducing the drive-time by several hours.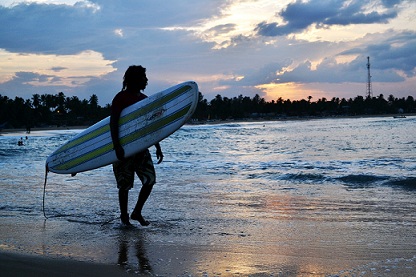 Getting ready to conquer the bigs....



The Arugam Bay area comprises a cluster of farming and fishing villages. The farmers grow rice and raise water buffalo and cattle for meat and curd. The area was badly hit by the 2004 tsunami but A-Bay's resilient inhabitants have since rebuilt damaged hotels and guesthouses and the area is fast-becoming a popular tourist attraction for Sri Lankans and visitors alike.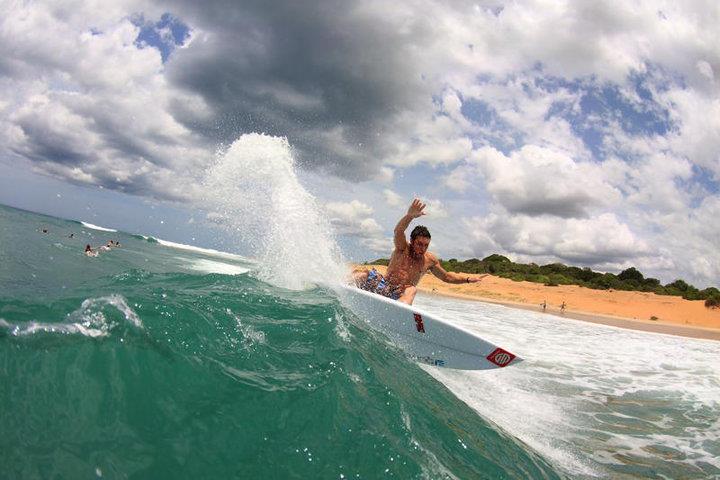 Using the best skills....



Above all, A-Bay's majestic beaches, where you can simply relax, sometimes with only the occasional lost wild elephant or monkey troops for company! A-Bay is infectious for its sheer nothingness, but it also offers a unique brand of serenity for the body and soul, where a breathtaking sunrise or a colorful sunset over the distant hills will make you wonder whether you will ever feel the same again?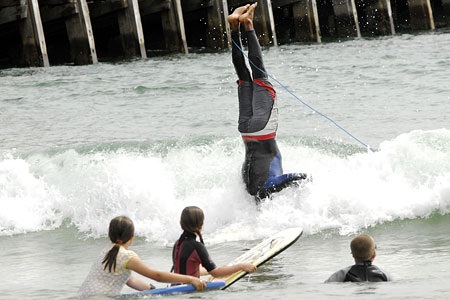 Do it in a different way.... Head Surfing



Call or push an email to Asian Escapes for more details on the tour...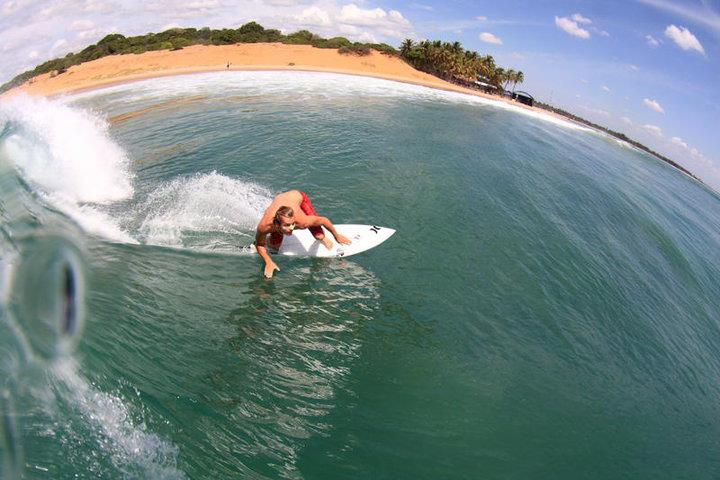 From a different angle....
More travel products/services from Asian Escapes (Pvt) Ltd
10 Nov 2016




Sri Lanka Kiting Escape - 8 Days Tour

23 Sep 2016




Sri Lanka Heritage Escape - 5 Days Tour

30 Aug 2016




Whale & Dolphin Watching Tours in Sri Lanka

06 Jul 2016




Roaring Wild.... Nature & Wildlife Tour in Sri Lanka

15 Jun 2016




Explore at your Own Pace - Sri Lanka Trekking Tour

20 May 2016




Kandy Esala Perahera 2016

20 May 2016




Typical Sri Lanka Taste - Sri Lanka Food Safari

18 May 2016




Sri Lanka Heritage Expedition

18 May 2016




Adventurous Sri Lanka