Adventurous Sri Lanka
As one of the world's most sought after tourist experiences in Sri Lanka, 'Adventure' takes many shapes and forms. It includes exploration and travel to remote and exotic destinations, engaging in physical activities, immersion in cultural exchanges and most certainly a relationship with nature. Sri Lanka can be the high point of any adventure vacation. It may well be the most diverse country, inch for inch, of its size anywhere in the world. We at Asian Escapes know that 'adventure can be wild… or not so wild. Choice is yours…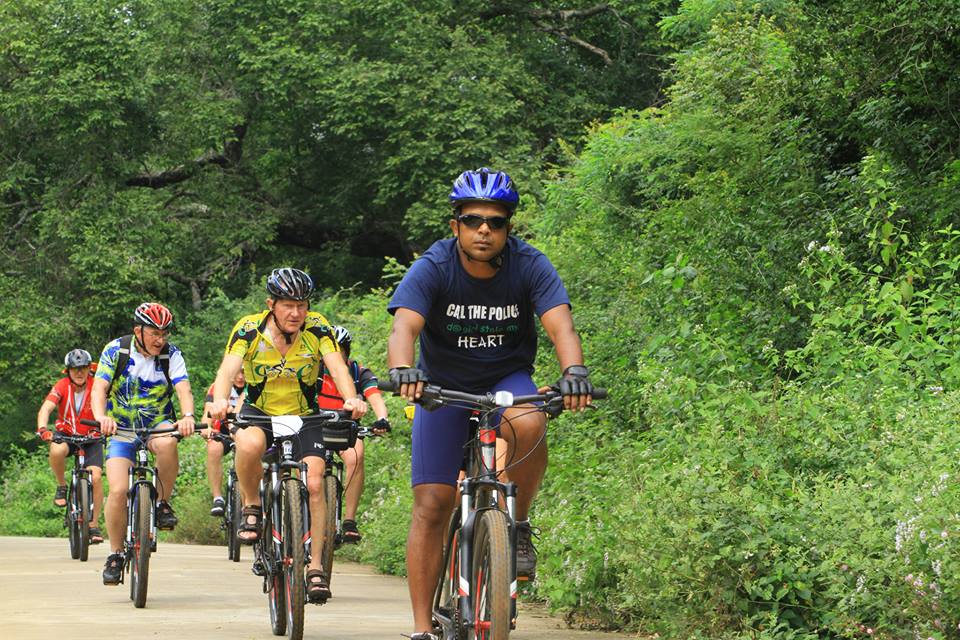 Cycling & Mountain Biking



Sri Lanka has protected a treasure trove of adventure destinations brimming with nature, pristine waters, abundant wildlife, untouched golden beaches, fresh air, unchartered airways for balloon safaris, authentic remote village treks and biking trails admits manicured tea fields and waterfalls.





What all this spell is… ADVENTURE.



At Asian Escapes, the choices are varied and many. All you need do is share your wish-list or bucket-list of adventure activities with us. We will do the rest.


More travel products/services from Asian Escapes (Pvt) Ltd
10 Nov 2016




Sri Lanka Kiting Escape - 8 Days Tour

23 Sep 2016




Sri Lanka Heritage Escape - 5 Days Tour

30 Aug 2016




Whale & Dolphin Watching Tours in Sri Lanka

06 Jul 2016




Roaring Wild.... Nature & Wildlife Tour in Sri Lanka

15 Jun 2016




Explore at your Own Pace - Sri Lanka Trekking Tour

11 Jun 2016




Sri Lanka Surf Song

20 May 2016




Kandy Esala Perahera 2016

20 May 2016




Typical Sri Lanka Taste - Sri Lanka Food Safari

18 May 2016




Sri Lanka Heritage Expedition