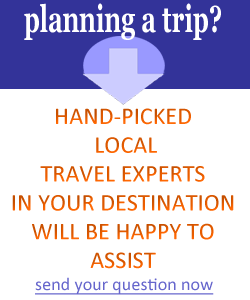 to travel companies in Brazil


Last updated: 17 Feb 2020
Travel agencies listed for Brazil
Related articles

TOURISM AND BEACHES OF JOAO PESSOA
Joao Pessoa is the capital of the Brazilian State of Paraiba. Founded in 1585, it is one of the oldest cities in the country. It is also fondly called by the locals throughout its history as the city where the sun rises first. This is mainly because it's the easternmost city in the Americas, hence, the luxury of seeing the sun rise first than any other place in the continent.
TRAVELING TO JOAO PESSOA – TIPS TO FOLLOW
There are many beautiful places that will take your breath away in Joao Pessoa because of its natural surroundings and impressive infrastructure as well as the hospitality of the people. You will be able to see the Ponta do Seixas, located on the far eastern point of the South American continent.
Going to Joao Pessoa - What To Bring To The Beach
After diligent work, you are longing for a beach vacation to relax and enjoy yourself. Your hotel accommodations and travel are squared away and all that's left is packing your suitcase and head out the door. Regardless where your destination is, considering some suggestions will certainly help you to guarantee that everything you need for a remarkable and amazing vacation is all set.
A VISITOR'S GUIDE TO JOAO PESSOA
A lot of people would really say that going to the beach during summer break is pretty normal because we want to refresh ourselves due to the hot weather. It is also the time where we are going to find the perfect relaxation that we need after the numerous responsibilities that we need to do during the rest of the year.
Information about Tourism and Beaches of Joao Pessoa
If you are looking for a family vacation, Joao Pessoa is one of the best locations for such. With the availability of a wide range of resorts and hotels to choose from, you can be sure that you will get the facility that will suit all your luxury needs.
Neighboring countries