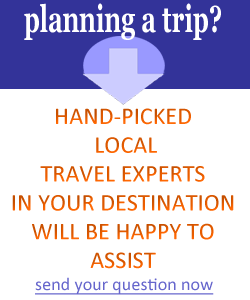 to travel companies in Peru


Travel Agents in Peru

Andes Path Peru, cusco


Teatro street, 390-A

We are a tour operator in Cusco completely dedicated to the satisfaction of our clients. Our constant technological updates, planning, coordination, and hard work allow us to offer excellent services to our clients. Our clients are the focus of our business and our goal is...

Last Modified: 28 Mar 2017 travelers' reviews: travelers' rating: 0 of 10 travel products: 0

Last Modified: 13 Jan 2012 travelers' reviews: travelers' rating: 0 of 10 travel products: 0