Wine tours in the wine cellars and Sandro De Bruno Rocca Sveva a Verona - Italy
Meeting of the participants in the Lords predetermined load points, starting with a minivan or minibus to Montecchia (Verona).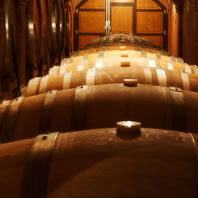 wine-tasting-tour-de-bruno



Tour of the vineyard and Sandro De Bruno cellar with tasting of wines accompanied by cheese and salami of the territory.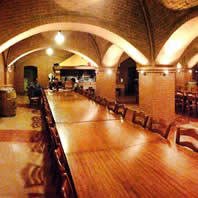 tour-wine-cantina-sandro-de-bruno



We take you to visit the vineyards (also reachable by bus) and, once there, you will find yourself completely immersed in the scents of nature and the wide range of colors that it offers.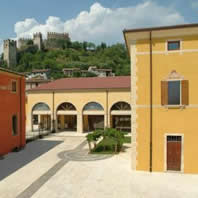 tour-wine-cantina-rocca-sveva



Go down again to the village to get to the cellar, where we will give you the basics of wine making and tasting techniques, in a simple and fun, with the chance to taste three of our wines accompanied by cold cuts and cheeses of Lessinia.

After lunch in the charming wine cellar with rich menu with local products combined with the best wines of the winery. In the afternoon transfer to the winery Rocca Sveva Soave at the gates of the most beautiful historic village made the historic walls.

The winery tour provides a brief introduction on the history of Soave wine cellar, a general overview of the productive areas of our territory and the visit of the entire production plant.

You will be accompanied in the rooms where the grapes are processed in the refining region and will be amazed by the beautiful natural cave where they age the best wines.

In the second part of the visit you will deepen the secrets of the production of foamed classic method and the final phase of bottling.

Tasting of 5 wines accompanied by chips and bagels.

The term accommodation in the minivan or minibus and return to their predetermined load points.
More travel products/services from venetopassion
18 Apr 2016




Wine tours in the wine cellars and Rocca Sveva and Massimago Verona Italy