8 Days Uganda/Rwanda Gorilla and Wildlife Safari
This safari will usher you into 'A thousand hills' of Rwanda and the 'Pearl of Africa' which will reward you with amazing experience of visiting and having a face to face interaction with these endangered species in Bwindi Impenetrable National Park which is a world heritage site in Western Uganda.

It is most notable for half of the world's population of the critically endangered mountain gorillas and this will be the highlight of your safari.

Surely this safari will bring an everlasting memories to you due to the fact that other primates like the Chimpanzees and monkeys, not forgetting a variety of wildlife for example the tree climbing lions of Queen Elizabeth and all the big five are a must watch all on the same safari.

This same safari will take you to Africa's second deepest lake with vast range of islands and one of the best birders spot as the name sounds 'Bunyonyi'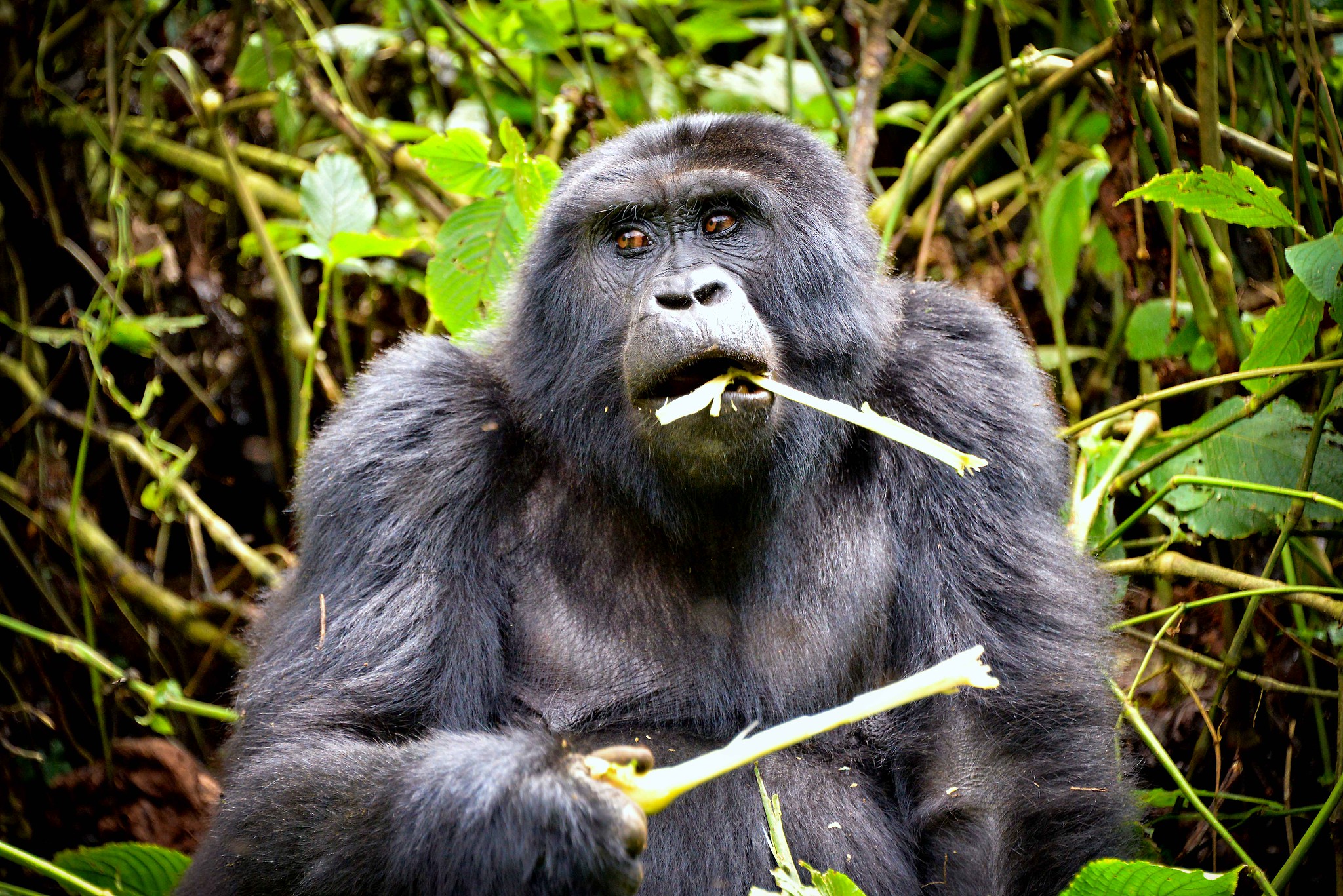 Day 1: Arrive in Rwanda with a half day City tour in Kigali.

Arrive via Kigali airport and a warm welcome by our company representative, who will then transfer you to the Hotel for dinner early check-in to rest. Later in the day undertake a city tour in Kigali to explore iconic spots, like Genocide museum in Gisozi, the presidential palace museum, the Belgian monument, Kigali craft market before descending to the hotel for an overnight.

Accommodation: Hotel chez Lando

Day 2: Transfer to Lake Kivu. Relax and do water recreational activities.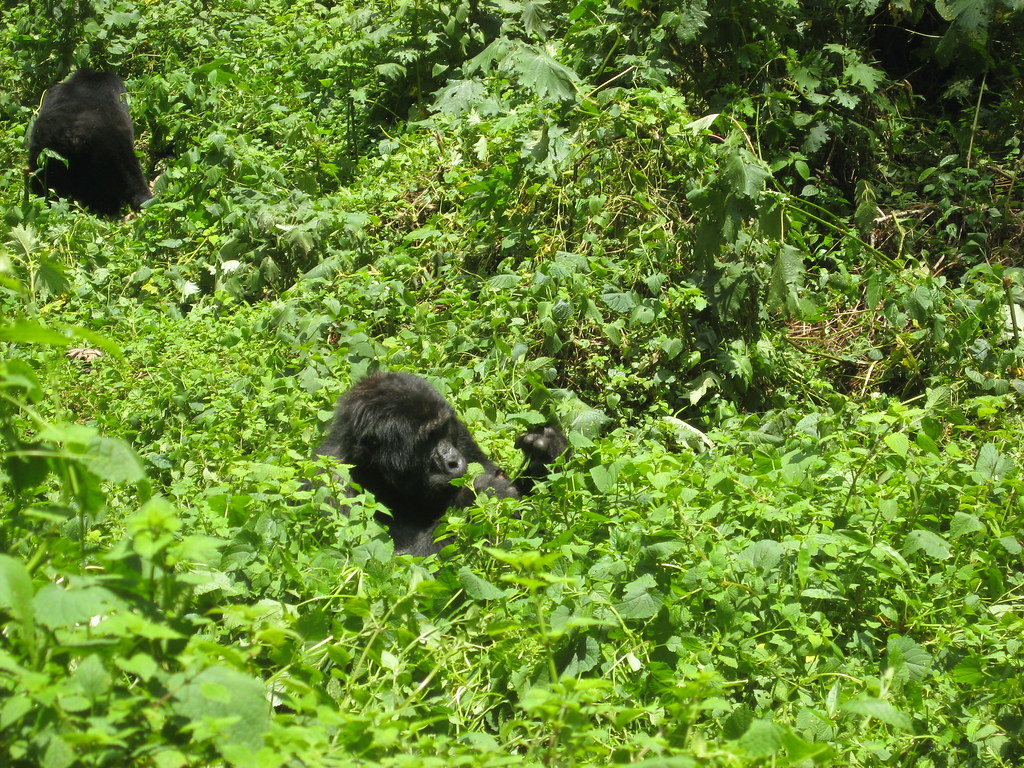 Transfer to Gisenyi in the Kivu region. Relax at the shores of Rwanda's largest lake. Undertake some of the exciting recreational adventures, like speed boat cruises, beach sports, and visiting the nearby islands.

Accommodation: Hotel Paradise Malahide

Day 3: Drive to Uganda/Bwindi impenetrable national park.

Have breakfast on the lake shores, and check out of the lodge. Transfer from Lake Kivu, and cross the border to Bwindi impenetrable national park on the Uganda side.


Accommodation: Bunyonyi Safaris Resort

Day 4: Gorilla trekking and overnight stay at Lake Bunyonyi Safaris Resort

In the morning, assemble at the park headquarters for briefing from the park rangers about the do's and don'ts while with the gorillas. Then proceed for the memorable adventure in the Forest. But this activity may take 2-6 hours depending on the movement of the animals. Meet and stay with the animals for a maximum of one hour. Descend from the jungles to the park headquarters and to your Lodge for lunch, relaxation and later visit the Batwa trail to see pygmies.

Accommodation: Bunyonyi Safaris Resort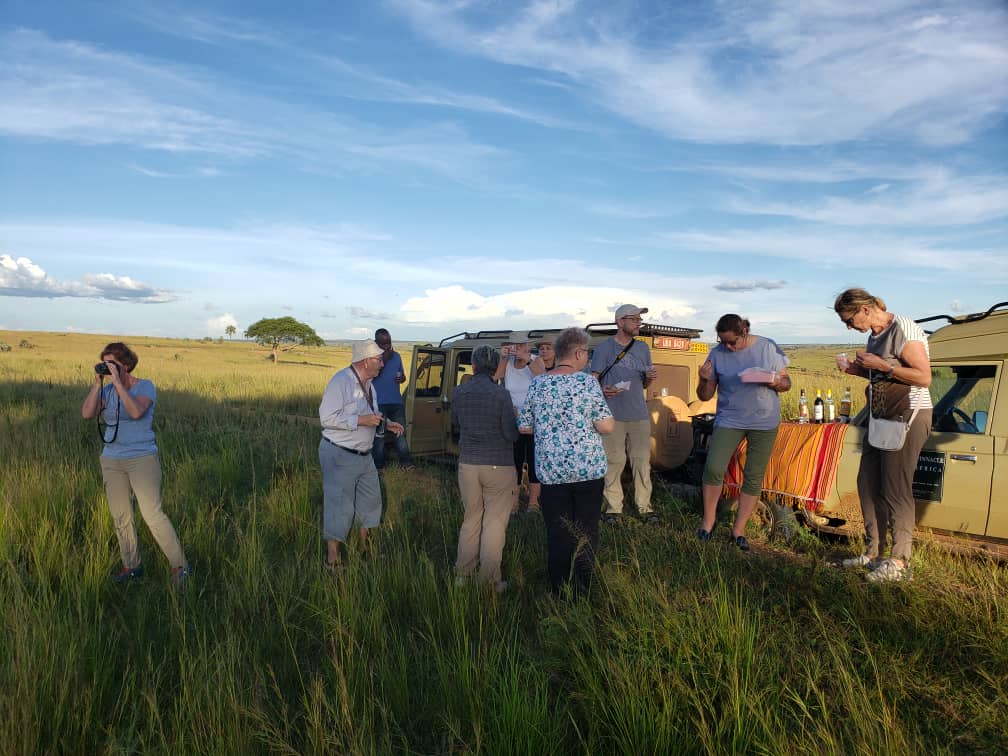 Day 5: Sun rise canoeing. Afternoon high ropes adventure on the lake.

Wake up to an early morning sunrise canoe ride on this legendary lake where you'll explore up to 29 islands dotted across, with the surrounding communities. In the afternoon, embark on a lifetime adventure of high ropes that includes zip lining across the lake. Retire in the evening and go back to the accommodation.

Accommodation: Bunyonyi Safaris Resort

Day 6: Transfer to Queen Elizabeth national park. Via Ishasha sector for tree climbing lions.

Have breakfast at your lodge. Then transfer to Queen Elizabeth national park via Ishasha sector. There you will get a chance of viewing tree climbing lions and many other animals including elephants, buffaloes, water buck and monkeys. Proceed to the park for resting and overnight stay.

Accommodation: Buffalo Safari Lodge.

Day 7: Game drive and Boat cruise along Kazinga channel.

Wake up early in the morning and enjoy your breakfast. Prepare for an early morning game drive with in the park to sight numerous early risers including the kobs, antelopes, lions, elephants, buffalos, birds and many more. Transfer to Kazinga channel jetty for an afternoon boat cruise where you will view crocodiles, hippos, birds, and many more. Later enjoy an evening game drive with in the park as you proceed to the lodge.

Accommodation: Buffalo Safari Lodge.

Day 8: Transfer back to Kampala / Entebbe.

Have breakfast, and then embark on the safari back to Kampala having a lunch stop at Igongo cultural Centre, another stopover at the equator for photos and experiments. Then Proceed to Entebbe for your evening flight marking the end of your 8 Day safari in Uganda and Rwanda Safari. If you still have time, we can arrange extra nights on an extra fee.

That will mark the end of our trip, thanks for supporting Wanderlust Africa Vacations.