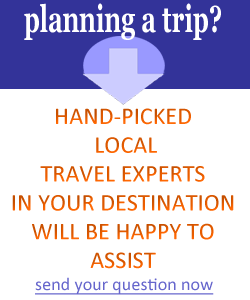 to travel companies in Ukraine


Lodging in Ukraine

Londonskaya Hotel, Odessa


65026, 11, Primorskiy Blvd.

Accomodation: 67 spacious guest rooms and suites of the Londonskaya Hotel combine old- world charm and architecture of early Italian Renaissance style with sophisticated comforts and unsurpassed service. Restaurants and bars. Convenient venue for meetings, conferences, banquets, events, receptions and celebrations with exclusive tailor- made...
13 Jun 2012




Accomodation Londonskaya Hotel

13 Jun 2012




Restaurants and bars

13 Jun 2012




Meetings, conferences, banquets, events,

29 Mar 2012




The Wellness SPA Center "Formula"

Last Modified: 29 Mar 2012 travelers' reviews: travelers' rating: 0 of 10 travel products: 4

Last Modified: 28 Jan 2012 travelers' reviews: travelers' rating: 0 of 10 travel products: 0

Last Modified: 8 Feb 2012 travelers' reviews: travelers' rating: 0 of 10 travel products: 0

Last Modified: 15 Feb 2012 travelers' reviews: travelers' rating: 0 of 10 travel products: 0