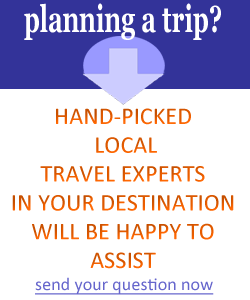 to travel companies in Tanzania


Individual Tour Guides in Tanzania

Ancient Safari Guides Limited, Bagamoyo


Dunda Area, P.O.BOX 335

Welcome to My Profile! I am a Tour Guide by profession. I was born in Morogoro, Tanzania. I have been in Tourism Industry since 2005. I am a holder of a Diploma in Heritage Management and Tour Guidance obtained at the College of Humanities -...

Last Modified: 25 Jan 2016 travelers' reviews: travelers' rating: 0 of 10 travel products: 0