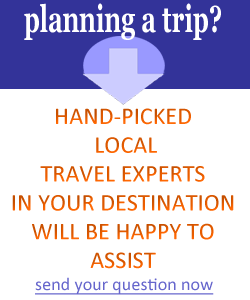 to travel companies in India


Fun, Activity and Sport Experience Providers in India

Goa Water World, calangute


Shop No. 5, Verekar Complex, Calangute Anjuna Road. near ICICI ATM and SBI bank.

Goa water world is a online portal to all your water activities along with scuba diving in Goa. we operates are business in Goa. At Goa water world we offer different types of water adventure sports activities and different combo packages we serve all. we...

Last Modified: 19 Oct 2016 travelers' reviews: travelers' rating: 0 of 10 travel products: 0

Last Modified: 24 Jan 2012 travelers' reviews: travelers' rating: 0 of 10 travel products: 0

Last Modified: 7 Feb 2012 travelers' reviews: travelers' rating: 0 of 10 travel products: 0