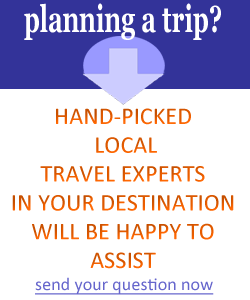 to travel companies in Ghana


Airlines in Ghana

Fly 540 Africa, Accra


222 Aquatec Place, Akbelempe, Accra, Ghana

Fly540Africa. com are specialists for cheap flights within West Africa. We primarily offer flights within Ghana and Angola. Although we are recognized as one of the lowest cost airlines in Africa we never compromise on our excellent customer service and safety record. We believe in...

Last Modified: 28 Jun 2012 travelers' reviews: travelers' rating: 0 of 10 travel products: 0