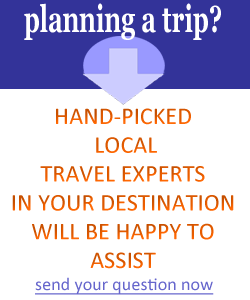 to travel companies in Ethiopia


Travel Agents in Ethiopia

Gada Sunlight Tours and Travel, studium


Tour Operator

Gada sunlight Tours and Travel is Established Land of origin in 2015 we provide the following Activities 1. Tour PACKAGE 2. Car rental services 3. Air Ticket 4. Hotel booking/reservation 5. Event and Promotion activities etc

Last Modified: 28 Dec 2016 travelers' reviews: travelers' rating: 0 of 10 travel products: 0

Check In Abyssinia Tour & Travel Agent, BAHIR DAR


Abafasilo Road, Bahir Dar, Ethiopia

Check in Abyssinia tour & travel agents sell transportation, lodging, and entertainment activities to individuals and groups planning trips. We offer advice on destinations, plan trip itineraries, and make travel arrangements for clients. We are working in the hospitality industry for many years & now...

Last Modified: 02 Mar 2016 travelers' reviews: travelers' rating: 0 of 10 travel products: 0

Dan lalibela tour, Lalibela


Lalibela, Ethiopia

Dan lalibela tour provides package tour to the North part of Ethiopia and highly experienced to the rock churches of lalibela. It is independent tour company based in lalibela

Last Modified: 23 Sep 2017 travelers' reviews: travelers' rating: 0 of 10 travel products: 0