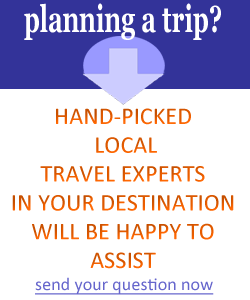 to travel companies in Cambodia


Destination Management Companies in Cambodia

Online Travel Consultant (OTC), Phnom Penh


OTC Travel Expert, Phnom Penh, Cambodia

Online Travel Consultant is an experience travel consultant specialist in Online Inbound travel arrangements the trip to all destinations in Cambodia. We are leading luxury holiday and vacation organizer in private, and group tours in Cambodia and in South East Asia. We have 7 years...

Last Modified: 26 Apr 2012 travelers' reviews: travelers' rating: 0 of 10 travel products: 0