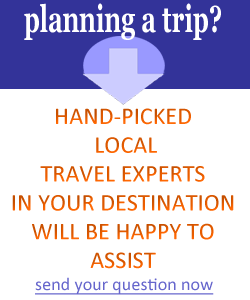 to travel companies in Bolivia


Lodging in Bolivia

Hotel Villa Antigua, Sucre


Calle Calvo 237Centro HistГіrico, frente al museo del Convento de Santa Clara

Hotel located in a restored mansion of 1860 in Sucre, the constitutional capital of Bolivia, with one of the best preserved colonial city centers of Latin America. The hotel maintains the old structure and style but combined with modern facilities and design. This gives it...

Last Modified: 17 Mar 2012 travelers' reviews: travelers' rating: 0 of 10 travel products: 0