Tour in Bukhara, Uzbekistan
Bukhara is an ancient city lying on the Great Silk Road. It used to be a famous religious center, with prominent islamic scientists, sufis and outstanding school of religion.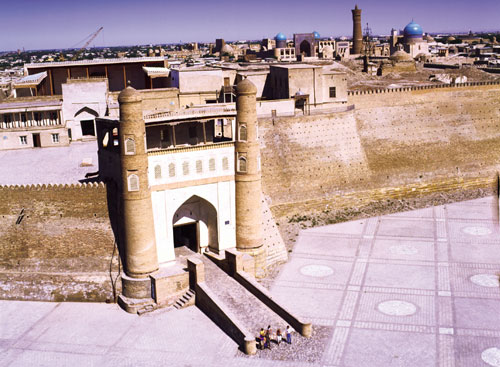 Tour in Bukhara - Ark Fortress



Now, Bukhara is a popular tourist destination located in Uzbekistan. Thousands of tourists come to visit this beautiful city with monuments you would not find anywhere else in Central Asia.

Tour in Bukhara - Ark Fortress

The old city in Bukhara still preserves the atmosphere of the old time. The Kalyan Tower, Ark Fortress, and the Lyabi Hovuz complex are like magnificent magnets attracting those who decided to take a tour of Bukhara.

An effective travel agency in Uzbekistan Aba Travel, will be happy to organize any kind of travel experience for you in our beautiful country.
More travel products/services from Aba Sayyoh
25 Jul 2020




Tour in Uzbekistan: Samarkand, Bukhara

22 Oct 2017




Air flights to Uzbekistan and Central Asia

09 Jun 2017




Visa to Uzbekistan

28 Apr 2017




Tour in Khiva, Uzbekistan

28 Apr 2017




Tour in Tashkent, capital of Uzbekistan