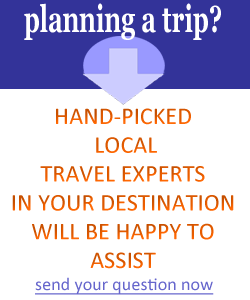 to travel companies in Albania


Tour Operators in Albania

Albania Private Driver, Tirana


Rruga Myslym Shyri, Tirane

Albania Private Driver offers tours around Albania to business and individual travelers. A staff with great experience in the filed of Tourism. We are pride to offer a personalized service with specialized guides and drivers who are professionals who understands what means customer care and...

Last Modified: 20 Dec 2014 travelers' reviews: travelers' rating: 0 of 10 travel products: 0

Last Modified: 23 Sep 2015 travelers' reviews: travelers' rating: 0 of 10 travel products: 0

Last Modified: 21 Apr 2019 travelers' reviews: travelers' rating: 0 of 10 travel products: 0