How to choose a Tour Operator in Uzbekistan
by Irina
Aba Travel, Tashkent
29 Nov 2011

Uzbekistan is a country in Central Asia, a former Soviet republic that borders Kazakhstan in the north, Turkmenistan, Afghanistan, Tajikistan and Kyrgyzstan in the south, east and west. The country enjoys a privileged regional location, being a bridge to connect all the mentioned neighbor countries. At the same time, it is one of the only two double landlocked countries in the world (which means that from Uzbekistan you need to cross at least two states to reach the sea). Such a geographical position, as well as some other political and economic circumstances are a factor that needs to be taken into account when you plan your trip to this country.



Dreaming your trip
Central Asia is a region of ancient history where numerous civilizations flourished and perished over millennia. There are hundreds of historical monuments and sights. The most famous are, of course, Samarkand, Bukhara, Khiva, Merv etc.. For example, Samarkand, mentioned in 1001 Nights, was the capital of Tamerlane and a center of medieval culture and science. In the city, you will find dozens of magnificent places, including the mausoleum of the merciless Emperor.

In addition to cultural heritage, a visit to Central Asia can deliver great experiences to people interested in learning different lifestyles, political systems, ethnic identities, landscapes and types of terrain, from deserts with parching sun (Kyzylkum and Karakum deserts - Red Sands and Black Sands) to snow-white peaks of Pamir and Tyan Shan Ridges.



Designing your trip
If one day an idea to see these legendary places come to your mind, you will need to be a good planner and a careful customer. Flying to this part of the world can be a challenge, first, because not many internationally recognized airlines operate such flights, secondly, because it can be quite expensive. So, the first challenge is FLIGHTS.

Further on, the countries is Central Asia used to be one country. Then, they have all separated and since then borders, self-righteous officers at checkpoints, visas and long queues is something that is usually attributed to the idea of traveling across Central Asia. Each country will require a visa. Some of the countries have simplified regimes for Western travelers, some don't. Some of the countries have an embassy in your country, some don't. So, the second challenge is VISA.



Thirdly, the countries of the region are developing countries. Some are richer, like Kazakhstan, with its oil and gas deposits, better roads, hotels and service infrastructure. Some are poorer, with declining economy and low incomes. Tourist infrastructure, such as lodging, roads, transportation and vehicles, may vary significantly from country to country, and even from province to province in same country. So, the third challenge is LAND TRAVEL ARRANGEMENTS.

Finally, the last thing that will make your trip a success or disaster is people who are around you during your journey. These include the tour guide, who would take care of your daily needs, such as catering, hotel problems, communication with local authorities, possible health issues etc. The driver, who will take you to various places is a key element for the safety and pleasant moments you expect from your trip (as well as his vehicle of course). The importance of the driver is elevated by the fact that most of the countries in Central Asia don't have such thing as car rental. You will have to entrust your life and lives of your companions to this guy at the wheel. The fourth key challenge, then, is PEOPLE.

Implementing your trip
Now, with the four key elements of a successful or disastrous tour listed, we come to the key solution that will help address the challenges: choosing the right TOUR OPERATOR. The tour operator is a company that deals with all the matters regarding your trip, including FLIGHTS, VISAS, LAND TRAVEL and PEOPLE. They are local, they are professionals, and they know better. the only problem here is to find the RIGHT tour operator. For example, see the list of Uzbekistan tour operators.

In selecting the tour operator you can use the following techniques:

1. Search in the Internet
Using Google or other search engines to find the right tour operator is a good idea. A simple query like 'Tour Operators in Uzbekistan' or 'Travel Agents in Uzbekistan' will return a ton of results leading to major companies in the country. It is then your responsibility to pick the right one. It is advised to look at the following on the website:
נIs the company providing information about their legal license issued by Uzbek Tourism (National Tourism Authority)?
נIs the company providing their contacts, such as phone, fax, address?
נIs the tour information updated often?


It is always recommended to look at such website's sections as Testimonials or Client Reviews. There you can read valuable information about this specific tour company. Though, you should keep in mind that many of the reviews can be so called 'bogus reviews' written by the company itself to praise, or by competition to criticize. You need to be a little resourceful in dealing with such reviews. A great plus in this case would be if the company provides a Feedback option, where you can use a form to contact the person who wrote the review. Such a mechanism adds more credibility to the opinions published at the website.

2. Read Guidebooks, such as Lonely Planet
This can be a useful source of information as to the list of trusted travel agencies. However, the guidebooks are rarely updated, and the companies they are listing may have changed ownership or closed by the time you find them in the book.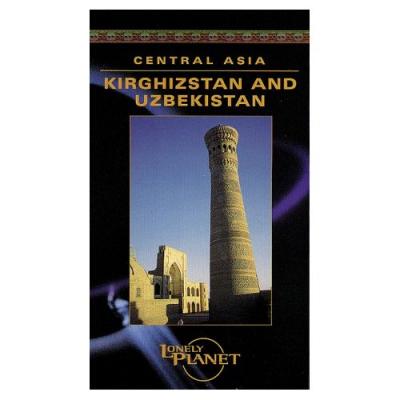 Lonely Planet guidebook




3. Contact tour operators in your country
It is most likely that there is at least one or several travel companies in your country who organize trips to Uzbekistan or Central Asia. The strength of this approach is that you can call them and speak in your language, or even visit them to learn more about all the conditions, advantages, or issues. The weakness of this approach is that it is usually more expensive. Your national company is likely to charge you twice as much, particularly, because Uzbekistan is still considered to be an 'exotic' destination. Yet, it is a legitimate way, and it leaves all worries to deal with the local Uzbek travel specialists to the agent you are contacting.

If you decide to do it on your own
If you still want to work directly with a local Uzbek company (a cheaper and sometimes more effective way), think about what exactly you want.

Your next step would be to send a tour request to the chosen tour operator, or several operators. This would be a wiser option if you are in a situation of short time and you need a reply as soon as possible. The time before a reply came from the contacted tour company is one of the critical factors to tell whether it is a trustworthy company.

Before sending a tour request, you may want to think what information it should contain. The below-mentioned pieces of information would be essential to explain what exactly you want when you write to the tour specialist:

1. Dates of your trip, including your desired duration of stay in Uzbekistan
2. Planned or purchased flights with departure country/city and exact time
3. Number of people accompanying you, including a detailed description who they are, for example, senior people, or kids, or infants; nationality - this is important when the tour operator will decide if you will need a visa and in what country (or upon arrival) your visa should be issued
4. What you want to do in your tour: is it only visiting cultural sites? Do you want to see more off-the-beaten track? What hotels do you want? How many rooms? An individual tour guide? A car with driver? Local flights?

See an exemplary tour request that would be sufficiently detailed to let the tour specialist know what kind of tour you want, and elaborate enough to demonstrate that you are a real potential customer and the tour company should focus on your request:



Hi,

We are a group of three people, a family, two adults and one kid, from Poland. We would like to travel in Uzbekistan from 01 July to 20 July 2011, visiting cities Tashkent, Samarkand, Bukhara and Khiva. We will be flying from Riga, Latvia to Tashkent using Baltic Airways.

We want a budget tour, with a car and driver, but no accompanying tour guide. We will need two rooms in small private hotels, a DBL room for us, and a single for our son of 14.

Please, send us a tour program with price.



A good practice is when you receive a reply to such a request within 24 hours after you sent it. If you wait longer, it is a bad sign that the company is not effective enough, or there is no one at the other end to read/answer emails.

When/if the tour proposal arrives, look at it carefully. Does it contain the logo, phones and other contact information? Or it is just a plain text email? Is there a detailed day-by-day tour description? Is the proposal covering such essentials as proposed hotels (with names)? Transport options (pick up / drop off at the airport, daily routine transportation with driver)? Are local flights/trains indicated?

Does the proposal contain several pricing options? For example, good tour operators usually include several pricing options, such as Luxury-Standard-Budget. Does the proposal contain a detailed list of what is inclusive/exclusive in the price?

And finally, does the proposal contain mentioning forms of payment? A frequent thing you would see in proposals from small local companies with little resources is that they propose to pay via money transfer systems such as Western Union. Such a form of payment is risky. Trusted companies would have proposed a bank transfer, or, even better, charging your credit card or payment via Paypal or similar online methods. The availability of such methods as bank transfer, credit card or Paypal is a clear sign that it is a legitimate and effective company.

Do they mention cancellation/refund conditions and methods? This are important signs that you are dealing with a professional.

The feel and look of the tour proposal is an important factor to look at when you assess the company because the proposal is the PRINCIPAL PRODUCT of the tour operator. They spend 90% of their workload to write such proposals, and, if it is poorly written, you can only expect poor service upon arrival.

Travel in Uzbekistan can be a great experience and fun, leaving you with lots of good memories and impressions. Some effort spent to find the right travel company will save you money and will bring you joy of a successful journey.