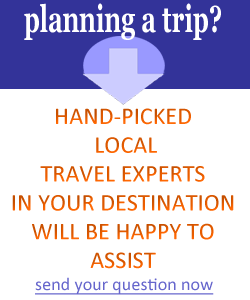 A traveler? See what you can do with Tripcook
1. Manage your travel requests
Preparing a trip? Tripcook will help you design, store and send your travel requests to the best rated travel specialists in your desired destination. Once created, your travel requests can be modified or re-sent at any moment.
2. Several sending methods
You can choose when and how to send your travel requests. There are three Sending Options which allow to focus on the best rated specialists, or have maximum coverage sendout for this destination (might be useful if you need to get feedback from as many sources as possible), or dispatch your request individually, one by one, to any listed travel specialist of your choice.
3. Simply structured request
Our travel request form is designed in such a way that it gives the travel agent a clear idea about your travel needs. It is very concise, only a few fields yet flexible and covers all possible trip options, for example, booking an airline, rent a car, hire a tour guide or request a full custom-made tour.
4. Attention of the travel specialist guaranteed
Your travel request will receive maximum attention from the travel company because the speed and quality of their reply will directly influence their rating in our system. In a follow-up email from Tripcook, you will be able to rate the best offers received from them.
5. Rate your travel specialist
When you trip is over, you can write an independent review about the travel company you have done your tour with: this review will help other travelers make the right decision and will praise or criticize the travel company. You can also assign a numeric rating to them.