What are YouTube Music Downloaders And How They Work
Article Intro
YouTube music downloaders are software tools or online services that allow users to extract audio content from YouTube videos and save it in various audio formats (such as MP3, MP4, etc.). These tools are specifically designed to enable the downloading of music, podcasts, or any other audio content available on YouTube.
A Youtube Music Downloader as a piece of software or online service have surged in popularity for several reasons: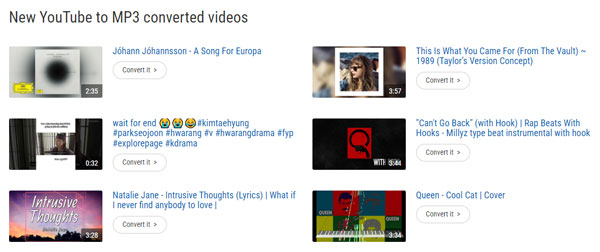 a page of Youtube Music Downloader



Offline Listening Convenience: These downloaders permit users to save their preferred music or playlists from YouTube for offline listening. This feature is especially valuable for individuals in areas with poor internet connectivity or for users who prefer to listen without using their data.

Ease of Access: YouTube Music downloaders offer a convenient way to access music. Users can store their favorite songs locally on their devices, eliminating the need for an internet connection to stream music repeatedly. YouTube music downloaders offer easy access primarily because they provide a way to extract and download audio content (music, podcasts, etc.) from YouTube in various formats, making it more accessible to users in different situations.

Customized Collections: Users can curate their personal music collections by downloading specific songs, albums, or playlists from YouTube. This allows for the organization and customization of a music library according to individual preferences.

Ad Avoidance: By downloading music, users can circumvent the advertisements commonly encountered when streaming music online. This results in a more seamless and uninterrupted listening experience.

Portability and Accessibility: Downloaded music is accessible without the need for an internet connection, making it easy to listen to music while traveling or in situations where internet access is limited.

However, it's crucial to understand that downloading copyrighted music from YouTube without the necessary permissions might infringe on intellectual property rights and could be illegal in certain jurisdictions. Users should exercise caution and ensure compliance with copyright laws when using these downloaders. Additionally, the terms of service of YouTube and YouTube Music should be reviewed to understand the limitations and rights associated with downloading content from their platform. Always consider ethical and legal implications when using such downloaders.