Top Five Cities to Visit in Ukraine
Article Intro
Welcome to Ukraine – a country of beautiful nature and friendly people. There are over 460 cities in Ukraine and you probably don't have enough time for visiting all of them. Therefore, here is a list of 5 cities that are the most popular tourists destinations in Ukraine: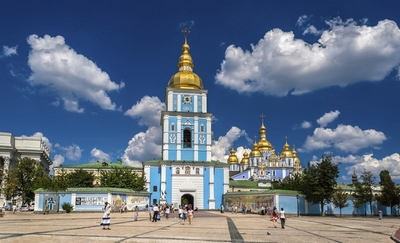 St. Michael's Monastery, Kiev



1. Kiev

The capital of Ukraine will amaze you with the beautiful architecture, awesome events, and a bunch of activities you will want to try out. Here are some ideas of what to visit in Kiev.

Discover St. Cyrill's Monastery – a small old church that is calm and quiet; looking at the beautiful frescoes and spending some time here will provide you with energy and inspiration. Stroll down Andriyivsky Uzviz and visit all the shops and cafes you like. It's the place where you may buy souvenirs, meet interesting people, wander around theatres and museums, dance with the street musicians, and just enjoy having a great time in the cultural heart of Kiev.

Not far from it there is a small park at the Landscape Alley you should definitely visit. These contemporary sculptures won't just boost your mood. They will also make you a happier person the moment you see them.

Then, enjoy the beauty of Khreshchatyk Street and take a photo at the Independence Square.

For more ideas on how to spend your time in Kiev, see tours in Kiev



2. Lviv

Lviv is the cultural center of Ukraine. It combines a special charm, impressive architecture, and interesting history. Together with such specialties as tasty coffee and delicious Lviv handmade Chocolate these features make you fall in love with this city from the first sight.

Take a walk around Rynok Square. Climb up the City Town Hall and enjoy a bird's eye view of Lviv. Visit the Armenian Church and the Opera House. Feel as an alchemist in the underground pharmacy museum. Stroll around the cozy UNESCO-listed historical center and try to absorb that special atmosphere of the city. If you want to have a closer look at the history of this city, be sure to check these fabulous Lviv tours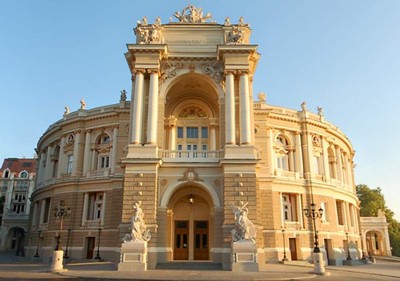 Opera and Ballet Theater, Odessa



3. Odessa

It's difficult to find a person who won't like spending several days in Odessa. If you like parties and fancy restaurants, you'll find hundreds of them there. If you prefer walking around the city and looking at the beautiful architecture, you still won't be disappointed. Delicious local food, a special atmosphere of the city by the sea, hospitable people who fascinate you with their special humor - all those features turn Odessa into the most charming and energetic city of Ukraine.

The list of the must-vissit places of Odessa includes Potemkinski Stairs, Deribasovska Street, Primorsky Boulevard, Vorontsov Palace, Odessa Opera Theatre, and Catacombs. You should have a look at the monument to an orange, buy something interesting at the flea market near the 7th Kilometer Bazaar, take a photo of a Flat House that has got only one wall. Moreover, don't forget about the sea – you'll love it. And all those, who like to combine rest with sightseeing, should definitely join one of the interesting tours in Odessa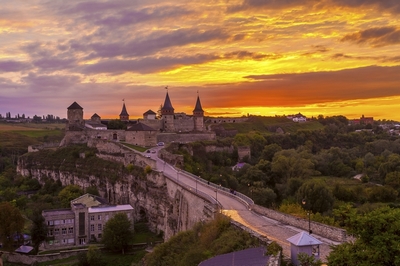 Kamianets-Podilsky Castle



4. Kamianets-Podilskyi

This is the place where nature blends with architecture creating a beautiful city on a rocky island. The Smotrych River and the picturesque canyon are the two things you should look at after strolling around the Castle. Besides, all those orange and red lights make the Castle look fascinating at night. So make sure you spend several days in this gorgeous city.

Make your trip more spiritual by visiting the Cathedral of Saints Peter and Paul. The Turkish Minaret and Novoplanivskii Bridge are also worth seeing. Planning to visit Kamianets, try to choose days when festivals will be organized there. This is another way to get new emotions and become acquainted with the city.



5. Poltava

Beside the White Arbor, the Round Square, a bunch of museums and monuments, you should definitely have a look at the Vorskla River and Sorochyntsi Fair. You'll be amazed by the architecture of this city, its openness, and coziness. There are plenty of cultural sights you need to visit, parks to relax at, and delicious dishes to try out. The

Have fun and don't forget to share your impressions with us!