RECIPE: KAKAVIA
Article Intro
We are Greece destination D M C / travel providers located in the city of Heraklion island of Crete - Greece. We are operating special concepts of travel as Food, Wine, culture and hands on cooking classes offering a combination of entertainment, cultural and archaeological sightseeing, guided tours,Religious Tours, Bike Tours, food and wine tasting and last but not least hands on cooking classes.portoclubvacations@gmail.com

KAKAVIA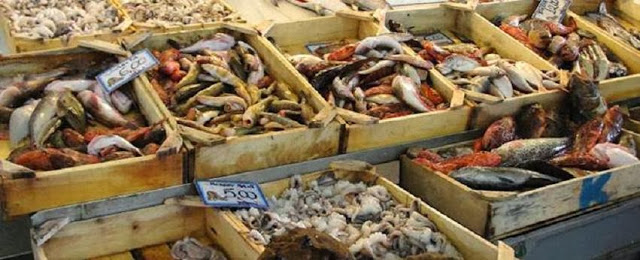 FISHERMEN FISH SOUP from the southern central part of Crete:


About!

Older times when fishermen didn't have the technology and facilities the now days provide, being in open sea for many days fishing for their living and not able providing any refrigerators and the ingredients could carry in their boats without being afraid of getting decompose were the olive oil, potatoes, onions and zucchini when season allows.They didn't need salt (thought they always included in the boats supplies) as they usedsea water for their cooking. They used the small and cheap fishes for their soup as thebigger and more expensive were for the market and their profit. The result wereexcellent / tasty and kept for a few days

Needed:

10 – 12 pieces of fish (1, 5-2 kilos) different kind of fishes. Most popular are thescorpion-fish, rock-perch. Few big size potatoes zucchini and few onions. Olive oil,sea salt, pepper and the juice of 3 large fresh lemons.

Directions:

Peel the potatoes and take off the outside skin of the onions. Cut both onions andpotatoes in slices 1 cm wide

and start place them into the pan in lays. Potatoes - onions - fish, salt and pepper,potatoes – onions – fish, salt and pepper, olive oil (1 tea cup) and water until cover the fish.

Put it in fire and take it off when you taste the potatoes and are well done and soft. Take it off the fire and pure it with the juice of the 3 lemons. Shake the pot to allow lemon juice goes everywhere and the soup is ready to serve. Can be served hot, warm or cold.