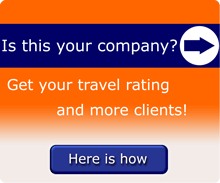 Sheherazade voyages, Samarkand, Samarkand, Uzbekistan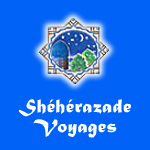 Sheherazade voyages
What we do at Sheherazade voyages
We are incoming travel company in Samarkand, Uzbekistan. We offer adventure and cultural tours to Samarkand, Bukhara, Khiva, Shakhrisabz, Nukus.
Travel products/services provided by Sheherazade voyages
No travel products listed
Name, location and contacts
Company name
Sheherazade voyages
Address and Postal Code, City, Province/State, Country
75 Mirzo Ulugbek st Samarkand, Uzbekistan ,
140103
Samarkand
Uzbekistan
Map
view on larger map
Driving Directions
n/a
Personal Information for Sheherazade voyages
Contact Person
Mr Sherzod Samandarov
Photo
Travel Specialty
Type of business

Tour Operators


Travel Agents


Tickets, Sports, Theaters, Concerts and Cultural Information Providers


Tourist Offices

Travel Specialty of Sheherazade voyages

Lifestyles, Traditions


Arts and Antiques


Car


Coach/Bus


Adventure Travel


Amusement/Theme Parks


Mountaineering, Climbing Sports


Bicycle


Culture and Heritage


Castles, Villas, Mansions


Culinary/Cooking/Wine


History

Business Details
Type of business
Sheherazade Voyages LLC
Year incorporated
2004
Year started working
2004
Home based?
no
Number of Employees
30
Spoken Languages
French, English, Japanese, Korean, Russian, Italian, German
Tripcook Awards
n/a