Travel requests to Tripcook-listed businesses and individuals
What is a Travel Request?
Travel industry specialists (companies and individuals) listed on Tripcook receive travel requests from travellers visiting our website. For a traveller, this is a convenient way to request travel services from a pool of trusted tour operators, travel agencies or other specialists in a certain country.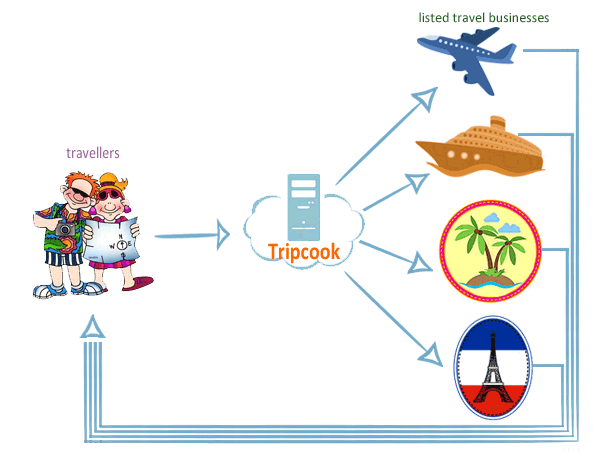 The requests are well-structured and contain all required fields to allow for quick and easy reply from the travel business to the traveler. To get an idea of what a Tripcook's travel request is, click the link below


Full use of Travel Requests
Trpcook's Reciprocal, Advanced and Privileged Members (your current membership status can be checked in your Account) have full access to all essential data in the Travel Request sent by a potential traveller such as the contact details, phone, email, etc. Free Members can see the Travel Request, but they cannot see the contact details.


Travel Requests and Paid Membership
Advanced and Privileged Members can receive Travel Requests from more than one Travel Category. For example, if a traveller sends an enquiry to TOUR OPERATORS in Kenya, then Advanced Members listed under TRAVEL AGENTS in Kenya will receive it too*.

Privileged Members receive Travel Requests sent to ANY travel category in their corresponding country.

* Note: Advanced Members may choose five (5) preferred travel categories from which they receive Travel Requests. This can be done in your Account.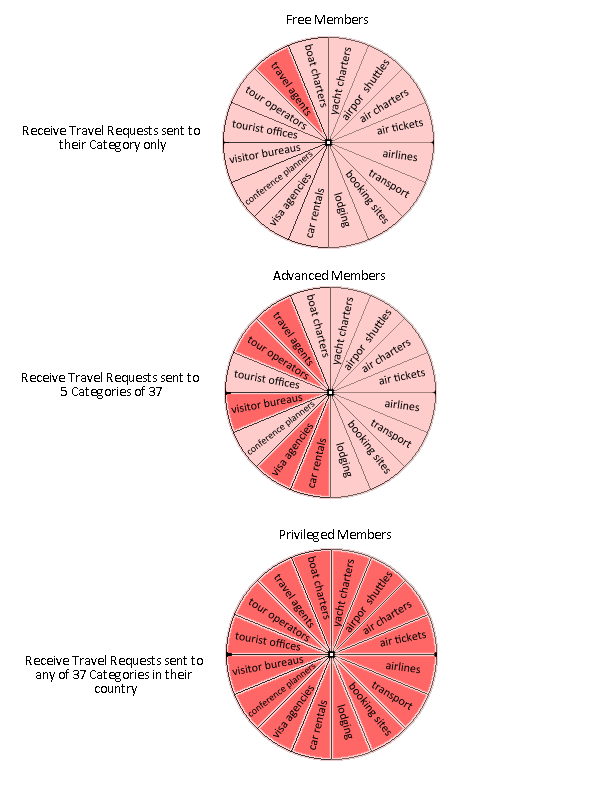 What is not a Travel Request
The Travel Requests can only be created and sent by tourists/travellers to listed travel companies via Tripcook after moderation. This should not be used as a tool to send promo messages, business to business communication, advertising or spam to our listed members. Also, poorly written or insufficiently elaborated requests will not be passed through moderation.