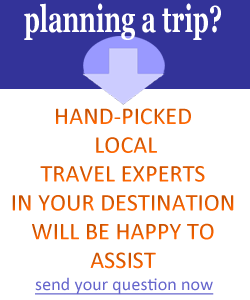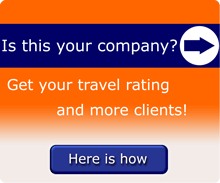 Responsible Travel Uzbekistan, Forish district, Jizzakh, Uzbekistan
| | |
| --- | --- |
| | Responsible Travel Uzbekistan |

What we do at Responsible Travel Uzbekistan
We are local Responsible Tourism operator based in the Nuratau Mountains of Uzbekistan. We offer Community Based Ecotourism, homestays, yurt camping, village experience tours, hiking tours, trekking, horse riding, adventure and cultural tours in Uzbekistan.





Travel products/services provided by Responsible Travel Uzbekistan

29 Jan 2016




Hiking and village experience tour in Uzbekistan

29 Jan 2016




Eleven days cultural tour to Uzbekistan

29 Jan 2016




Village tour to asraf

29 Jan 2016




Yurt camping and camel riding tour

29 Jan 2016




Hiking tour around Asraf and Sentob villages, Uzbekistan

29 Jan 2016




Ecooturism, hiking and homestays tour in Uzbekistan

29 Jan 2016




Adventure Tour to Nukus, Moynak, Khiva

29 Jan 2016




Aral Sea Tour

29 Jan 2016




Trekking in Western Tian Shan, Uzbekistan

Name, location and contacts

Company name

Responsible Travel Uzbekistan

Address and Postal Code, City, Province/State, Country

34 Amir Temur str.

131200

Forish district

Uzbekistan

Office Phone
Mobile Phone
Fax
E-mail
Instant Messaging
Website
Social Media



Map
view on larger map


Driving Directions
n/a

Personal Information for Responsible Travel Uzbekistan

Contact Person

Mr Sherzod Norbekov

Photo

Travel Specialty

Type of business
Tour Operators
Tourist Transportation Providers
Cultural and Educational Experience Providers
Travel Agents
Lodging
Tourist Offices

Travel Specialty of Responsible Travel Uzbekistan
Safari
Lifestyles, Traditions
Holiday Travel
Sea Adventure
Guided Tours
Nature
Culture and Heritage
Last Minute Tours
History
Responsible and Ecotourism
Trekking, Walking, Hiking, Camping
Coach/Bus
Adventure Travel
National Parks, Reserves
Customized Travel
Desert Adventure
Budget Travel
All Inclusive
Rural Tourism
Group Vacation
Equestrian/Horseback Riding


Business Details

Type of business
LLC
Year incorporated
2012
Year started working
2009
Home based?
no
Number of Employees
5
Spoken Languages
English, Russian

Tripcook Awards

n/a
Write/Modify a Review about Responsible Travel Uzbekistan
Visitors Reviews for Responsible Travel Uzbekistan
Average reviewers' rating:
10

of

10

based on

2

review(s)
Yolande van Wijk

, Netherlands,

04 Mar 2016

,
Email verified: Yes, hidden

I traveled with my husband to Uzbekistan in July 2015. We are both Dutch (52 and 55) and have traveled a lot around the world. Because I am very interested in community based tourism I searched the internet for a company and I found www.nuratau.com. The idea of trekking in beautiful nature and staying over at local hosts appealed to me. And it was unforgettable. To be part of village life, share hospitality, food and local customs (the daughter of the owner was going to marry) was a highlight. We decided to take the advantage to ask Responsible Travel to arrange a tailor made tour around the Silk Road as well. The guides were more than excellent and I liked the idea that they had all a different background and age and were able to tell us a lot about history and daily life. The guesthouses were fine. Just what we wanted and needed. The card river was very nice and punctual. Although we had a small language problem we understood each other well. We could have done it on ourselves but than you need more time and you miss the guides and service... Sherzod is fluent in English and fast with his e-mails and conversation. I like the fact that he wants to develop community based tourism and show another part of Uzbekistan too (off the beaten track). We talked with him in one of the villages and evaluated our trip and the service. Responsible Travel is unique, fast, friendly and contributes to the development of the country side.
Steffi und Natalie

, Germany,

26 May 2016

,
Email verified: Yes, hidden

We are two girls from germany (28 and 29 years old). We came to Usbekistan just for traveling around and getting to know another country with a different coultur and nature. So we had the idea to visit the Nuratau-area becauase it seemed to be very beautiful and quite. Our guidebook gave us the adress of Sherzod. He helped us with the organisation and the communication was very easy, so we hd very comfortable stay there. He ordered a taxi for us that picked us up from Tashkent and drove us to our first homestay in Eski Forish. The village is awesome: it is very little, calme and beautiful with a lot of green plants and trees. The only "noise" you can hear there ia because of the animals who are walking around (cows, donkeys and sheeps). The host there was also very nice and made us feel very comfortable. He gave us delicious foods and afternoon tea with sweats while we were chilling at our Tapshan. After one night there we walked accompanied by our guide and a donkey to our next homestay in Asraf. It was also so very nice there and we had the best food (manti) ever-cooked by the family there. After one night there we had a second walk to our last homestay in Hayat. The homestay was very clean and the food was good. In the night we even had a little party with other guests and the family, who even played traditional music. Sherzod also organised our way back by taxi to Samarkand. All in all we can absolutely recommend the trip to Nuratau and the organisation with Sherzod. And no worries: even if you are vegetarian you will get enough to eat. The families are so nice and make special food for you. So have fun on your trip into a new adventure.