Travel tips for ecotourism Kilimanjaro climb successful
Travel tips to book and climb Kilimanjaro include choosing Kilimanjaro route of ecotourism essence.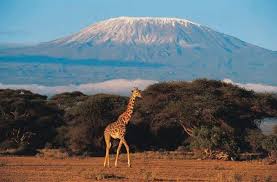 Kilimanjaro tours budget trips climbing summiting



Kilimanjaro route with few or less traveled is best suitable for private adventures. Details of Kilimanjaro helps to know which route is best. Kilimanjaro routes names are Machame, Rongai, Umbwe, Lemosho, Marangu and Northern circuit.

Machame route, Lemosho and Rongai are recommended Kilimanjaro routes with scenic beauty views.

Travel packages Kilimanjaro routes booking trips

Budget travel adventures are Machame and Rongai route 6 days.Discount Kilimanjaro tour prices are available based on how many people are you.

Cheap hotels booking in Moshi and cheap flight tickets are available. Advise on how to book flight tickets and hotels in Moshi are provided for free. Kilimanjaro guide maps are provided and help you read altitude and weather forecast of Mount Kilimanjaro.
More travel products/services from Kilimanjaro Travel Adventure Safaris ltd
02 Feb 2016




Book adventure travel Kilimanjaro climbing trip on Machame route