Laos Classic Tour
Day:1 Arrival Vientiane

Meeting our guide at Wattay international airport, transfer to Hotel. Mekong street night market.

Meal: Dinner

Day:2 Vientiane City Tour

visit Budha part, 25 minutes drive from city center. it is nevertheless fascinating for its huge structures that combine Buddhist and Hindu Philosophies.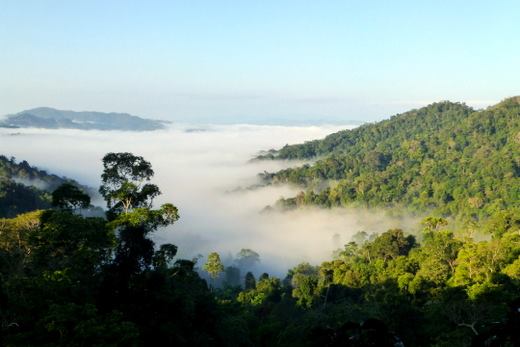 Pha That Luang is a gold and covered large Buddhist stupa Vientiane. Since its initial establishment, suggested to be in the 3rd century, the stupa has undergone several reconstructions as recently as the 1930 due to foreign invasions of the area. It is generally regarded as the most important national monument in Laos and a national symbol.

Patuxai meaning Victory Gate or Gate of Triumph, formerly the Anousavary or Anosavari Monument, known by the French as (Monument Aux Morts) is a war monument in the centre of Vientiane, Laos, which was built between 1957 and 1968

Talat Sao Vientiane Shopping Mall

(morning market) for a wide range of colourful textiles including silks, wall-hangings and other decorative pieces. For very fine handicrafts, try one of the many upscale galleries in the city center. Keep your eyes open for traditional wood carvings, mulberry paper and a variety of basketry made from bamboo and rattan.

Meal: Breakfast, Lunch, Dinner.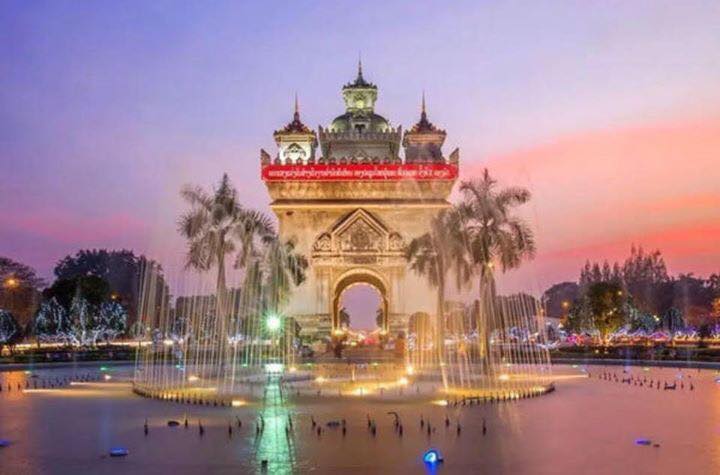 Day:3 Vientiane City Tour

Hotel Breakfast around 7:30 AM, after Wat Sisaket was built in 1818, this is one of the oldest temples in Vientiane. Other Buddhist holy places are Wat Ong Teu Mahavihan, known for its 16th century bronze Buddha sheltered by a carved wooden masterpiece.

Wat si Meuang is the site of the Lak Meuang or pillar-stone of Vientiane. Wat Si Meuang is also home to the guardian spirit of the city

Ho Pha Keo is ancient temple was built in 1565 by King Sayasetthathirath to house the Emerald Buddha 1565-1779 (lost to the Siamese in 1828) as his personal place worship. It was later reconstructed in 1936. For this reason monks have not taken up residence here unlike other temples in Laos. During the 1970s the temple was converted from a place of worship into a museum and now houses the finest national collection of Buddhist sculptures and artifacts. From the terrace of Ho Pra Keo, one can enjoy a view overlooking the president's Palace (former Royal Palace)

Cope Visit center Vientiane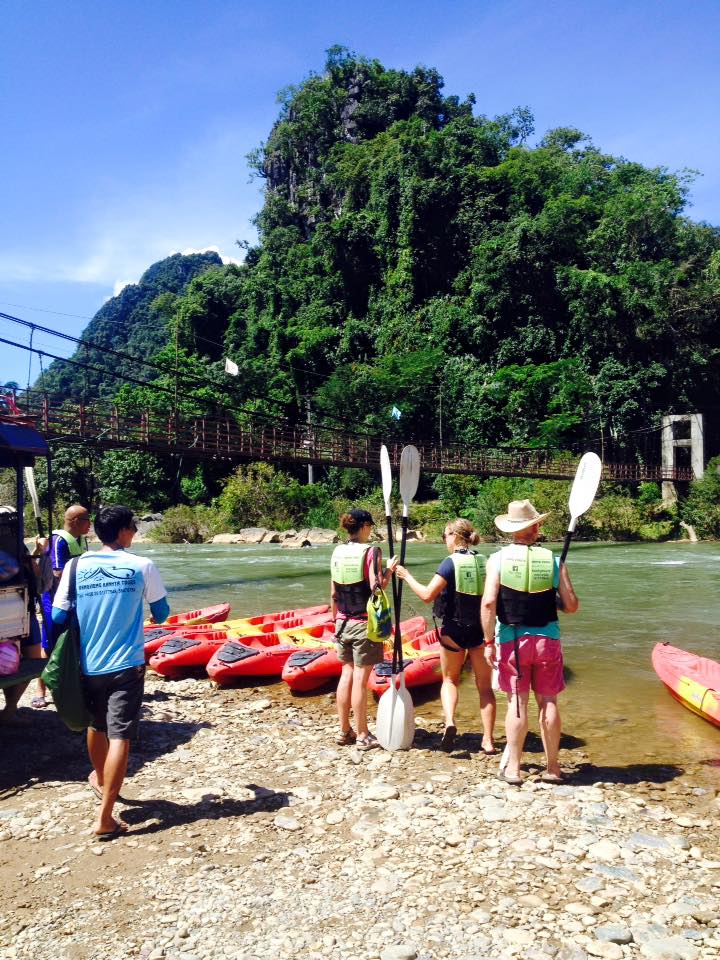 Museum Cooperative Orthotic and Prosthetic Enterprise, or COPE, is a locally run non-profit working with partners to provide rehabilitation service for Unexploded Ordnance (UXO) survivors and other people with disabilities across Laos. The COPE Visitor Centre houses a free permanent exhibition about UXO in Laos, stories from survivors and information on the important services provides by COPE. Interactive displays, excellent documentaries and imagery provide a thought-provoking experience to visitors. There is an opportunity to support COPE through the gift shop or donation.

The Lao National Museum is located in Vientiane, Laos. It was founded as the national museum highlighting the revolution of the 1970s and is located in a Frenchcolonial building. In 2007, the United States donated a grant to help develop the museum. This museum, which was originally built in 1925 as the French governor's residence, presents the history of Laos, highlighting the Laotian people's struggle to free the country from foreign occupiers and imperialist forces. It is located on Samsenthai road, opposite the Cultural Hall.

The art of weaving is still very much a home industry in Laos, where some of the finest silk and cotton weavers in the world can be found in the smallest of communities.

Traditional designs and patterns vary from province to province, and the intricate work can be purchased much cheaper at the source than from many handicraft stores, markets and hotel shops. Antique woven pieces are still available but are becoming increasingly rare, often fetching very high prices.

Meal: Breakfast, Lunch, Dinner.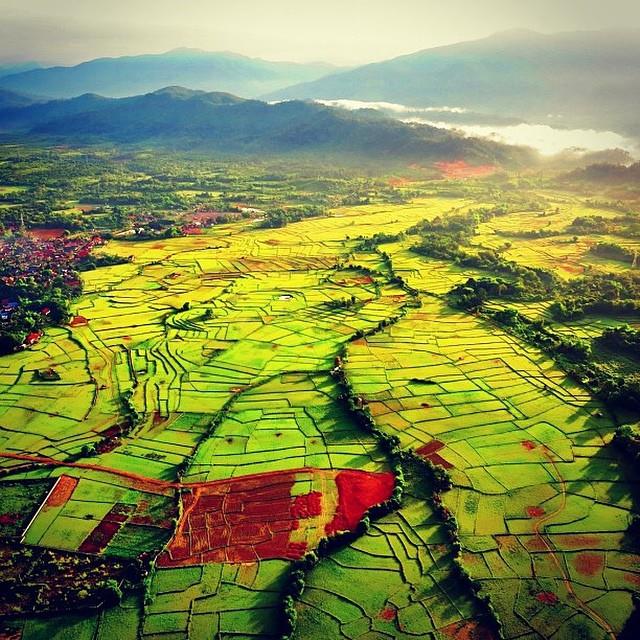 Day:4 Vientiane to Luangprabang (10 hours).

Early hotel breakfast 7:00 AM, leaving Vientiane by road 13, Northern of Laos, driving through Vangvieng the limestone mountain stop shortly for sightseeing and picture, Lunch will at Phouphiangfa the best spot view location surround by local farming, after driving to Luangprabang on the way stop several for visit minority village and local market at phoukhoun, Arrival Luangprabang late evening.

Meal: Breakfast, Lunch, Dinner.

Day:5 Luangprabang City Tour.

Visit the National Museum (former Royal Palace, closed on Tuesdays) and Wat Mai Visit the NATIONAL MUSEUM (ROYAL PALACE), a modest but graceful building which combines traditional Lao and French beaux-arts motifs. This turn-of-the century royal residence has been preserved as it was when the royal family last lived here and provides unique insights into the history of Laos. Continue to WAT MAI, constructed in 1821 during the reign of King Manthatourath, it was once the residence of Phra Sangkharaj (the Patriarch of the Buddhist clergy).

Excursion by boat to Tham Pak Ou Caves Travel up the Mekong River to the steep limestone cliffs overlooking the Mekong and Nam Ou rivers, home to the THAM PAK OU CAVES. These extraordinary caves are filled with Buddha images, of every style and material imaginable. On the return journey, stop at BAN XANG HAI VILLAGE, a local village famous for the production of lao lao, the local rice wine whisky. Visit the weaving village of Ban Xang Khong Visit BAN XANG KHONG, a village near Luang Prabang well known for its traditional handwoven cotton and silk, as well as production of the local sa (mulberry) paper. Overnight in Luang Prabang.

Meal: Breakfast, Lunch, Dinner.

Day6: Kuang Si Waterfalls

Early Breakfast visit Elephant village after Trekking to Kuang Si Waterfall. This waterfall is located in a perfect natural setting near Luangprabang, this multi-tiered waterfall tumbles over limestone formations into a series of turquoise pools. Enjoy swimming in the clear water or just relaxing in the natural environment. Visit local village (Ban Ou or Ban Na Ouane) on the way to Luangprabang.

Meal: Breakfast, Lunch, Dinner.

Day7: End

Relaxing morning waiting for flight departure to Vientiane.

Meal: Breakfast.
More travel products/services from Hmong Travel Services
21 Aug 2016




Vientiane Tour

21 Aug 2016




Laos Adventure Tour

21 Aug 2016




Plain of Jars Tour

21 Aug 2016




Ban pha keo trek

19 Aug 2016




Luangprabang Tour