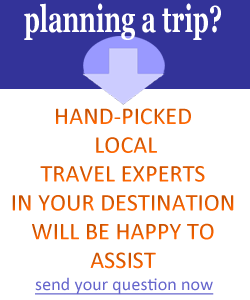 Tripcook's Discounted Membership
Tripcook has established partnerships with various travel associations, federations of tour operators and governmental travel authorities. Such partnerships, inter alia, allow their members to obtain Tripcook's membership (reciprocal or paid) at a discounted rate. See below how it works.
Reciprocal membership
To obtain reciprocal membership, Tripcook requires a link from the member website. If, however, you have the Discounted Membership Coupon, you would not need to bother with establishing a link to Tripcook.
Paid membership
With Discounted Membership Coupon, you can have up to 30% discounts to become an Advanced (M3) or Privileged (M4) paid member.
Where to get the Discounted Member Coupon
If you are a member of a national or local travel association, federation or tourist board, ask them to provide such Coupon to you. If they don't have it or don't know how, refer them to our page Special Offer for Travel Associations.


| Membership Type | Regular | Discounted |
| --- | --- | --- |
| M1 Free membership | free | n/a |
| M2 Reciprocal Membership | in return for a link or banner | no link/banner needed |
| M3 Advanced Membership | 49 USD per year | 33 USD per year |
| M4 Privileged Membership | 49 USD per year | 33 USD per year |
See more about Membership Plans and features included here: Membership
Apply your Discounted Member Coupon
Use this form to apply your Discounted Member Coupon (you must be logged in):