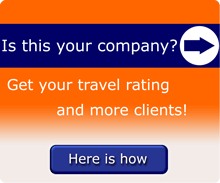 Driver, tour guide in Ukraine, Ternopil, Ukraine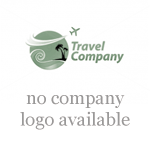 Driver, tour guide in Ukraine
What we do at Driver, tour guide in Ukraine
I am your driver and tour guide in Ukraine. I can guide you all over the country, but my main direction is the Western Ukraine. As a local I can show you a lot more than you would expect. I'll be beside you at all times during the trip. I will also organize tickets to museums, book restaurant to your test, arrange accommodation and much more.
Travel products/services provided by Driver, tour guide in Ukraine
No travel products listed
Name, location and contacts
Company name
Driver, tour guide in Ukraine
Address and Postal Code, City, Province/State, Country
Ukraine.Ternopil
Ternopil
Ukraine
Map
view on larger map
Driving Directions
I am driver and translator for a trip in Western Ukraine. All the main destinations such as Ternopil - Pochaiv - Galich - Lviv-Kamenets-Podolski - Khotyn - Chernivtsi - Kolomiya - Yaremcha and many other. I can prepare a planned driving tour of Ukraine just let me know what would you like to see and I will send you a few routes.
Personal Information for Driver, tour guide in Ukraine
Contact Person
Mr Viktor
Photo
Travel Specialty
Type of business

Individual Tour Guides


Language Services


Tourist Transportation Providers


Individual Tour Drivers with Autos


Tour Operators

Travel Specialty of Driver, tour guide in Ukraine

History


Castles, Villas, Mansions


Rural Tourism


Culture and Heritage


Nature


Budget Travel


Customized Travel


Great Outdoors


National Parks, Reserves


Guided Tours


Adventure Travel


Car

Business Details
Type of business
Sole Proprietorship
Year incorporated
2011
Year started working
2010
Home based?
yes
Number of Employees
1
Spoken Languages
Ukrainian, Russian, English
Tripcook Awards
n/a