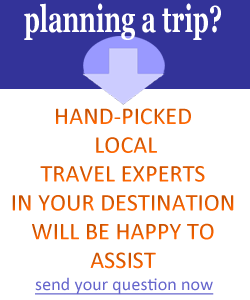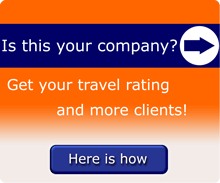 LIONKING SAFARIS LTD, Kampala, Uganda, Uganda
| | |
| --- | --- |
| | LIONKING SAFARIS LTD |

What we do at LIONKING SAFARIS LTD
we organize safaris for wildlife adventure,Birding safaris,Goriila and chimpanzee trackling,water rafting,Honeymoon packages,student tours,cultural tours car hire services Hotel Reservations, Hiking safaris and Volunteer trips.





Travel products/services provided by LIONKING SAFARIS LTD
No travel products listed

Name, location and contacts

Company name

LIONKING SAFARIS LTD

Address and Postal Code, City, Province/State, Country

MATUUGA-WAKISO ROAD

256

Kampala

Uganda

Office Phone
Mobile Phone
Fax
E-mail
Instant Messaging
Website
Social Media



Map
view on larger map


Driving Directions
North from Kampala

Personal Information for LIONKING SAFARIS LTD

Contact Person

Ms Jackline Isikot

Photo

Travel Specialty

Type of business
Tour Operators
Individual Tour Drivers with Autos
Cultural and Educational Experience Providers
Lodging

Travel Specialty of LIONKING SAFARIS LTD
Family Travel
Trekking, Walking, Hiking, Camping
Leisure Travel
Responsible and Ecotourism
Bird Watching
Luxury Travel
Culture and Heritage
Nature
Mountaineering, Climbing Sports
Single
Boating, Yachts, Sailing
Business Travel
Casino/Gambling
Guided Tours
Sun, Resorts, Beaches
Holiday Travel
Lifestyles, Traditions
Safari
Rafting/Kayaking
Women's Travel
Student Travel
Adventure Travel
National Parks, Reserves
Customized Travel
Budget Travel
Educational
Kids, Youth
Group Vacation


Business Details

Type of business
Partnership
Year incorporated
2014
Year started working
2014
Home based?
no
Number of Employees
7
Spoken Languages
English & French

Tripcook Awards

n/a
Write/Modify a Review about LIONKING SAFARIS LTD
Visitors Reviews for LIONKING SAFARIS LTD
Average reviewers' rating:
10

of

10

based on

1

review(s)
Andreas Rahm

, Deutschland,

22 Oct 2017

,
Email verified: No, hidden

I did two safaris with LionKing Ltd and both do belong to the most wonderful wildlife experiences I ve ever had in Africa. The Gorilla safari in Bwindi was absolutley outstanding and amazingly organized. I loved the walk to the Batwa people as well. Queen Elizabeth and Murchison Falls are woinderful destinations as well I can recommend to visit. The guides are all well trained and experienced, all very friendly. !