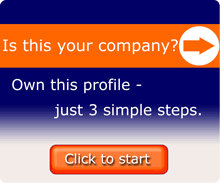 EROS BUS TRAVEL, S.L, Reus, Spain
| | |
| --- | --- |
| | EROS BUS TRAVEL, S.L |

What we do at EROS BUS TRAVEL, S.L
no description of services provided





Travel products/services provided by EROS BUS TRAVEL, S.L
No travel products listed

Name, location and contacts

Company name

EROS BUS TRAVEL, S.L

Address and Postal Code, City, Province/State, Country

E-43205, CATALONIA, Reus, Tarragona, Pare Manyanet, 34

Reus

Spain

Office Phone
Mobile Phone
Fax
E-mail
Instant Messaging
Website
Social Media



Map



Driving Directions
n/a

Personal Information for EROS BUS TRAVEL, S.L

Contact Person

n/a

Photo

Travel Specialty

Type of business
n/a
Travel Specialty of EROS BUS TRAVEL, S.L
Holiday Travel
Business Travel
Educational
Gay/Lesbian
Golf/Tennis
Luxury Travel
Events/Meetings/Conferences
Online Travel
Sun, Resorts, Beaches


Business Details

Type of business
n/a
Year incorporated
n/a
Year started working
n/a
Home based?
no
Number of Employees
n/a
Spoken Languages
n/a

Tripcook Awards

n/a
Write/Modify a Review about EROS BUS TRAVEL, S.L
Visitors Reviews for EROS BUS TRAVEL, S.L
Average reviewers' rating:
1

of

10

based on

4

review(s)
Brenda Donoghue

, U.k.,

06 Sep 2015

,
Email verified: No, hidden

On my current vist to salou spain i landed in barcalona airport there was no sign of this company to receive me and my family im disabled and we had 2 children with us our instructions were to get on a bus outside the terminal which we did we ended up 2 hours later going back and forth between terminals exhausted and in pain eventually found the company to be comfronted with rudeness and extremely bad attitude from 2 ladies who work in Barcelona airport were not helpfull or understanding iv never experienced this before from a travel company and would never use them again it was so appalling they looked at us and spoke to us like we where stupid рџ'Ћ
Ian Simpson

, United Kingdom,

31 Mar 2016

,
Email verified: No, hidden

I arranged a late deal to Sitges via Barcelona Airport including transfers with ressorthoppa/Eros bus. What a mistake as Eros bus did not turn up at the arrivals hall. After 1.5 hrs and numerous phone calls which Eros bus said we did not make (call log supplied), we were told to take a taxi and they would reimburse. To date they have refuted my sequence of events, producing suspect GPS info that could have been taken anywhere as their proof they were there??. On no account should you pre book a transfer via resorthoppa/Eros bus as there are plenty of taxis and shuttle buses to Barcelona. Customer service is rude and unhelpful. The lady on the phone did not like being disturbed on a Sunday and knew nothing. Phone call was not logged and she did not know resort office was shut on a Sunday!!.
marina pauly

, belgium,

26 Apr 2016

,
Email verified: Yes, hidden

although this company promises a "hasslefree transport" it took us 3 hours to get from Barcelona El Prat airport to the citycenter. Transport was arranged by Erosbus SL, TERRIBLE!! They promised there would be an employé waiting for us by arrival in terminal 1: nobody there! after 30 minutes searching for someone we called the companie: nobody answered the Phone, even the emergency-number that was given to us, was not answered!! So we searched a way to their desk in terminal 2: there were 2 employés, while nobody could answer the Phone or helped us to find their shuttle?! They told us we had to wait max 50 minutes at an another couple, while we lost already one hour! The 50 minutes went out to be 60 and then we saw that the other couple also was waiting in the same area we did. It was just a lie cause the driver wasn't at the airport in time!! When we finally thought to leave for the city the employé let us see a map on which he signed us were we could find the shuttle: it was abouth a 10 minute walk outside the terminal, whit my mother 82 years old and lots of Luggage!! So after 3 hours of searching, waiting an HASSLING we finally saw the city!! So if you don't like to get riped AVOID THIS COMPANY!! It's all lies, a TRAP!! SHAME ON YOU!!
Malcolm

, uk,

20 May 2016

,
Email verified: Yes, hidden

Left stranded in Lloret de mar party of 10 including 4 small children the company claimed that they informed the Hotel at 10am for a change of pick up time 12noon our original time was 14.05 the hotel did not receive the so called email so we continued to plan for the 14.05 time slot to cut o long story short we had to take 2 taxis at a cost of 300euros how could a driver leave a pick up point with so many passengers missing off his list 4 other people from a sister Hotel also had to take a taxi for the same reason a total of 14 passengers missing off his list but he still left (if it ever turned up) spoilt what was otherwise a good F1 trip .....avoid at all cost this company is immune to complaints
marion heap

, england,

16 Sep 2016

,
Email verified: No, hidden

We booked Eros Travel on the internet but will ever travel with them again. The driver picked us up to go Volga Hotel Calela and when he dropped us off he said it was a 5 minute walk. We are both in our 70's and the walk was at least 25 minutes and didn't know where we were going. That was only the start of it. Going home we were told to get to the main road at 12.50 which we did l5 mins before that. We waited in the scorching sun for 1 hr and couldn't get hold of the office, it was so bad my friend was shaking with worry. Nobody could speak English and had we have known the bus wasn't coming we could have caugh a public bus. When the bus di arrive l hr and 10 mins late poople had been on there for 1.30 mins and some holiday makers had got taxis as it was so late. I will never ever book with Eros Travel again I rate it at zero..