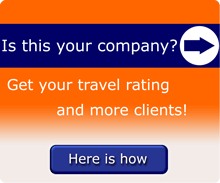 Himalayas Paradise Tours & Travels Pvt. Ltd, Kathmandu, Nepal, Nepal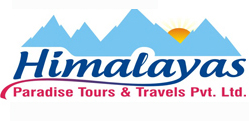 Himalayas Paradise Tours & Travels Pvt. Ltd
What we do at Himalayas Paradise Tours & Travels Pvt. Ltd
We are Cultural Immersion, a travel company based in Ancient city Kathmandu, Nepal. We welcome you in Nepal; God's own country and to the best area of panoramic view of the Himalayas, most enchanting views of Sun kissing its peaks. Our sale objective is your satisfaction and our success is built on delivering the highest standard of personalized services to the traveler. The operations and Marketing activities of Himalayas paradise are centralized at Nepal and are networking with its satellite offices.We are armed with innovative programs, products and services. We offer unique opportunities for Real life adventures viz. River Rafting, Wild life Safari, Trekking, Pilgrimage tours, Monastery tours, Specially organized School trips and Yoga at the foothills of The Great Himalayas in Nepal and its Neighboring destinations like Tibet, Bhutan and India. Besides above trips, we offer Medical tourism specially promoting Ayurveda which provides its efficiency all over the world.We also promote in depth tours to almost all parts of Himalayan Kingdom, Nepal. Our tours and treks span to entire country including Pokhara, Chitwan, Lumbini, Everest Trekking, Annapurna Trekking, etc and go beyond her boundaries as well. Our every effort is made to get to know the real Nepal, its people, language, cuisine, culture and its customs.An in-house department managing a fleet of deluxe vehicles of various sizes at various locations in Nepal and other neighboring nations takes care of groups as well as individual tourist's requirements affording a comfortable and reliable backup support.
Travel products/services provided by Himalayas Paradise Tours & Travels Pvt. Ltd
No travel products listed
Name, location and contacts
Company name
Himalayas Paradise Tours & Travels Pvt. Ltd
Address and Postal Code, City, Province/State, Country
Lazimpat, Kathmandu, Nepal
977
Kathmandu
Nepal
Map
Driving Directions
n/a
Personal Information for Himalayas Paradise Tours & Travels Pvt. Ltd
Contact Person
Mr Jagdish Sharma
Photo
Travel Specialty
Type of business

Tour Operators


Travel Agents


Leisure, Fitness and Pleasure Providers

Travel Specialty of Himalayas Paradise Tours & Travels Pvt. Ltd

Safari


Lifestyles, Traditions


Offroad/4x4 Driving


Guided Tours


Business Travel


Airplane


History


Online Travel


Bird Watching


Responsible and Ecotourism


Family Travel


Student Travel


Adventure Travel


National Parks, Reserves


Customized Travel


Desert Adventure


Budget Travel


Rural Tourism


Group Vacation


Motorcycle


Rafting/Kayaking


Holiday Travel


Mountaineering, Climbing Sports


Culture and Heritage


Last Minute Tours


Luxury Travel


Hot Air Balloon


Trekking, Walking, Hiking, Camping


Leisure Travel


Coach/Bus


Car


Bicycle


Castles, Villas, Mansions


Spiritual and Religious, Pilgrimage

Business Details
Type of business
Partnership
Year incorporated
1995
Year started working
1995
Home based?
no
Number of Employees
25
Spoken Languages
English
Tripcook Awards
n/a