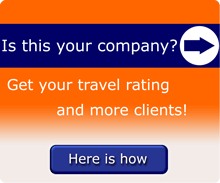 ValMan Transfer Services, Maputo, Maputo, Mozambique

ValMan Transfer Services
What we do at ValMan Transfer Services
no description of services provided
Travel products/services provided by ValMan Transfer Services
No travel products listed
Name, location and contacts
Company name
ValMan Transfer Services
Address and Postal Code, City, Province/State, Country
Avenida de Maguiguana, 1552 - 1є Andar - Maputo
1206
Maputo
Mozambique
Map
view on larger map
Driving Directions
n/a
Personal Information for ValMan Transfer Services
Contact Person
Mr Alexandre Junior
Photo Travel Specialty
Type of business
n/a
Travel Specialty of ValMan Transfer Services
n/a
Business Details
Type of business
n/a
Year incorporated
n/a
Year started working
n/a
Home based?
no
Number of Employees
n/a
Spoken Languages
n/a
Tripcook Awards
n/a
Write/Modify a Review about ValMan Transfer Services
Visitors Reviews for ValMan Transfer Services
Average reviewers' rating: not available
Aldino Savane

, Angola,

13 Sep 2013

,
Email verified: No, hidden

Used their service two weeks ago. Reliable service, clean cars, despite the reduced number of vehicles in their fleet and the terrible traffic jam on most streets of Maputo they always did their best to arrive on time. I recomend. They serve water for free and sell cold drinks (about US$ 1,00). Go ahead with the good job! I will give them 8!!