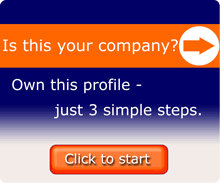 Viaventure, La Antigua Guatemala, Guatemala

Viaventure
What we do at Viaventure
Viaventure offers custom tours for FIT Groups & Incentives in Guatemala, Belize, Honduras, El Salvador. Using unique accommodations, destinations, activities, sustainable travel best practice, we keep itineraries innovative & fresh. We are experts in specialist travel & provide clients with a flexible, responsive & responsible operator in the Maya World.
Travel products/services provided by Viaventure
No travel products listed
Name, location and contacts
Company name
Viaventure
Address and Postal Code, City, Province/State, Country
2a. Calle Oriente no. 22
La Antigua Guatemala
Guatemala
Map
view on larger map
Driving Directions
n/a
Personal Information for Viaventure
Contact Person
n/a
Photo Travel Specialty
Type of business

Tourist Transportation Providers

Travel Specialty of Viaventure

Snorkeling, Diving


Scuba Diving


Bird Watching


Trekking, Walking, Hiking, Camping


Sun, Resorts, Beaches


Great Outdoors


Aquatic Leisure

Business Details
Type of business
n/a
Year incorporated
n/a
Year started working
n/a
Home based?
no
Number of Employees
n/a
Spoken Languages
English, Spanish
Tripcook Awards
n/a