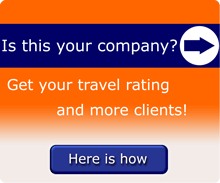 Corfu Sunspots Travel, Corfu, Greece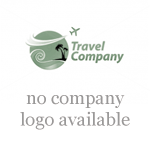 Corfu Sunspots Travel
What we do at Corfu Sunspots Travel
The team of corfu-hotel.travel is a small local but dedicated team of travel enthusiasts and partner of Corfu Sunspots Travel Ltd., a family-run business that has been established in 1986 by Dimitris Moutsos and Athina Giakoumaki. Corfu Sunspots is one of the largest travel agencies on the island, offering high quality services to guests from around the world, including accommodation, excursions and transfers. Corfu-hotels.travel is part of whl.travel, a network of people that are concerned with the needs of local communities and the local environment and as travellers ourselfes, we know a lot about the needs of travellers, and how a trip can be a once in a lifetime experience. We want to promote the true side of Corfu, beyond the beautiful scenery along with the stunning coastline and introduce visitors to the leisurely lifestyle and the hospitable local people.
Travel products/services provided by Corfu Sunspots Travel
No travel products listed
Name, location and contacts
Company name
Corfu Sunspots Travel
Address and Postal Code, City, Province/State, Country
Ethnikis Paleokastritsis 24
Corfu
Greece
Map
Driving Directions
n/a
Personal Information for Corfu Sunspots Travel
Contact Person
n/a
Photo Travel Specialty
Type of business
n/a
Travel Specialty of Corfu Sunspots Travel
n/a
Business Details
Type of business
n/a
Year incorporated
n/a
Year started working
n/a
Home based?
no
Number of Employees
n/a
Spoken Languages
n/a
Tripcook Awards
n/a