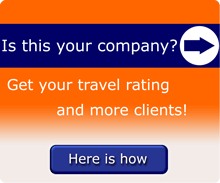 Georgian Travel Art, tbilisi, state, Georgia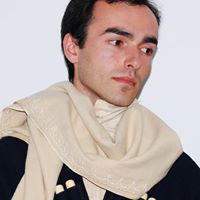 Georgian Travel Art
What we do at Georgian Travel Art
Our company is one or the best in our country. Our style is to watch tourists real georgia, georgian hurt, relation, lovely people and oldest history. For beginining we offer our custumers tours and didn't take money from tham before tours. we was saying tham you will pay if you will like our tours. All tourist payed us more than it coasted. and when we gave than some money back thay were so surprised, becouse our mission is not only get money, all our group works only for your relax. Don't pay more, contact us and discover real georgia with us.
Travel products/services provided by Georgian Travel Art
No travel products listed
Name, location and contacts
Company name
Georgian Travel Art
Address and Postal Code, City, Province/State, Country
sergo meskhi str. 5 , Tbilisi , Georgia
0105
tbilisi
Georgia
Map
Driving Directions
https://www.google.ge/maps/place/%E1%83%97%E1%83%91%E1%83%98%E1%83%9A%E1%83%98%E1%83%A1%E1%83%98/@41.7324592,44.8070955,11z/data=!3m1!4b1!4m2!3m1!1s0x40440cd7e64f626b:0x61d084ede2576ea3?hl=ka
Personal Information for Georgian Travel Art
Contact Person
Mr Soso Zurashvili
Photo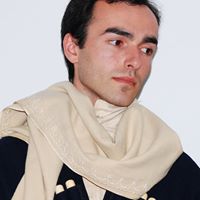 Travel Specialty
Type of business

International Travel Associations


National Tourism Authorities


Travel Insurance Services


Food, Wine and Cooking Experience Providers


Travel Booking Sites


Cruises, Boats, Yachts or Ferries


Travel Agents


Tourist Offices


Travel Publishers


Tour Operators


Tourist Transportation Providers


National Travel Associations


Car rentals

Travel Specialty of Georgian Travel Art

City Breaks


Family Travel


Lifestyles, Traditions


Arts and Antiques


Holiday Travel


Archeology


National Parks, Reserves


Nature


Culture and Heritage


Castles, Villas, Mansions


Rural Tourism


Culinary/Cooking/Wine


Luxury Travel


Online Travel


History

Business Details
Type of business
LTD
Year incorporated
5
Year started working
4
Home based?
no
Number of Employees
12
Spoken Languages
Inglish, Russsen, Georgian
Tripcook Awards
n/a