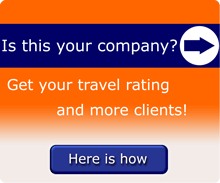 Haugan Cruises, Quito, Pichincha, Ecuador

Haugan Cruises
What we do at Haugan Cruises
Haugan Cruises is a luxury boat operator for Galapagos vacations on exclusive private yachts for 16 passengers, as well as custom add-on tours to the Amazon Jungle , the Andes Highlands, Machu Picchu tours, or combined tours of Ecuador and Peru. The excellent itineraries are designed to visit remote island destinations with the highest qualified bilingual naturalist guides and luxury accommodations to suit every guests need.
Travel products/services provided by Haugan Cruises
17 Jul 2013




Ocean Spray Galapagos Luxury Cruise

17 Jul 2013




Cormorant Galapagos Luxury Cruise
Name, location and contacts
Company name
Haugan Cruises
Address and Postal Code, City, Province/State, Country
Sonelsa Tower 6th floor, Foch 265 and 6 de Diciembre Avenue. Quito-Ecuador
170143
Quito
Ecuador
Office Phone
1.800.769.0869
Mobile Phone
080 8234 1399
Fax
1-800-642-3581
E-mail
Instant Messaging
| | |
| --- | --- |
| | n/a |
Website
Social Media
| | |
| --- | --- |
| | n/a |
Map
view on larger map
Driving Directions
Coming from the old Quito airport, get on 6 de Diciembre and drive south until you reach the street Jose Calama, here turn right. Drive one block down and turn left on Diego de Almagro. Continue for three blocks until you reach the street named Wilson. Turn left and continue until you reach the first light before 6 de Diciembre. When the light is green, continue on Wilson for two blocks until you reach Jose Luis Tamayo. Turn left and continue one block until you reach Mariscal Foch. Take one more left and continue to Sonelsa Tower which will be on the left side of the road and you have arrived.
Personal Information for Haugan Cruises
Contact Person
Ms Kathryn Beckwith
Photo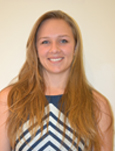 Travel Specialty
Type of business

Individual Tour Guides


Adventure Experience Providers


Cruises, Boats, Yachts or Ferries


Fun, Activity and Sport Experience Providers


Cultural and Educational Experience Providers


Tour Operators

Travel Specialty of Haugan Cruises

Boat/Yacht


Holiday Travel


Women's Travel


Rafting/Kayaking


Aquatic Leisure


Group Vacation


Rural Tourism


All Inclusive


Snorkeling, Diving


Senior


Customized Travel


National Parks, Reserves


Adventure Travel


Student Travel


Family Travel


Responsible and Ecotourism


Bird Watching


Spring Breaks


Sea Cruising, Cruise Lines


Nature


Guided Tours


Destination Weddings, Honeymoons


Aquatic Sports


City Breaks


Great Outdoors


Gay/Lesbian


Single


Last Minute Tours


Community Breaks


Luxury Travel


Scuba Diving


Whale Watching


Kids, Youth


Diving with sharks

Business Details
Type of business
CIA. LTDA
Year incorporated
2005
Year started working
2005
Home based?
no
Number of Employees
28
Spoken Languages
English, Spanish, German, French
Tripcook Awards
n/a