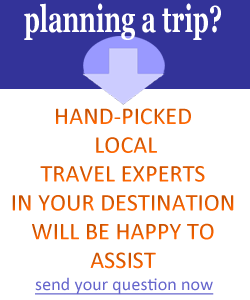 What is ShowRank
Showrank is a numeric value describing a profile (listing) on Tripcook. It is calculated automatically and regularly, to reflect the quality of the travel profile and listed travel business and influence its ranking in the Tripcook directory listing.


Why is Showrank needed
Tripcook is a growing directory, with thousands of travel companies listed. To rank the companies in the list, the Showrank aggregated value is used.
How is Showrank calculated?
There are several factors used:
1. Membership on Tripcook: the most important factor. Advanced and Privileged members get a dramatic boost. FMI, read our Membership page.

2. Travel profile completeness: a comprehensive and fully completed travel profile offers better experience to our audience and is worth better ranking in the directory. FMI, see Profile Completeness.

3. Travel products and services: the more good travel products and services you have added, the better is Showrank.

4. Visitor Reviews and Visitor Rating: collecting favorable opinions, testimonials, reviews and comments is a tool to improve your Showrank.

5. Your travel website: your Showrank depends greatly on whether your profile website is online and running.

6. Attention to your profile: just by visiting regularly and modifying your profile or travel products, you can gain more user activity points and improve your ranking.