Adventerous Kenya Safaris - Maasai Mara, Lake Nakuru and Amboseli Tours
6 Days iconic Kenya safari across the mountain high valley low - the vast contrasting national parks of Kenya offers the best game viewing with backdrops of lofty mountains and stunning lakes. wildlife lodge safari to Kenyans most popular parks rich with abundant wildlife throughout the year. Amboseli Lake Nakuru lodge safaris, Masai Mara luxury lodge safari 6 days Kenya Safari Tour Amboseli lodge safari holidays to masai cultural village experience...

Day 1. Nairobi - Maasai Mara

Depart from Nairobi in the morning with pick up from your hotel/Airport and drive along the floor of the Rift Valley to Maasai Mara arriving at the camp in the afternoon for lunch. Afternoon game drives followed by dinner and overnight stay at Mara wildebeest Camp or any of similar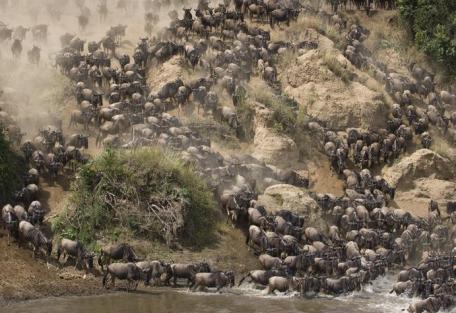 The Great Migration Maasai Mara



Day 2. Maasai Mara

Full day spent exploring the park in search of the big 5.Morning and afternoon game drives are offered. Optional hot air balloon safari can be arranged at an extra cost of US$ 450 per person. Dinner and overnight stay at Mara wildebeest Camp or any of similar

The Mara offers wildlife in such variety and abundance that it is difficult to believe: over 450 species of animals have been recorded here. You will easily see lions, rhinos, hippos, crocodiles, giraffe, wildebeests, zebras, buffalo, warthogs, hyenas, jackals, wild dogs, buffalo, leopard, many kinds of antelopes and elephant. It is in the Mara that perhaps the most spectacular event of the natural world takes place.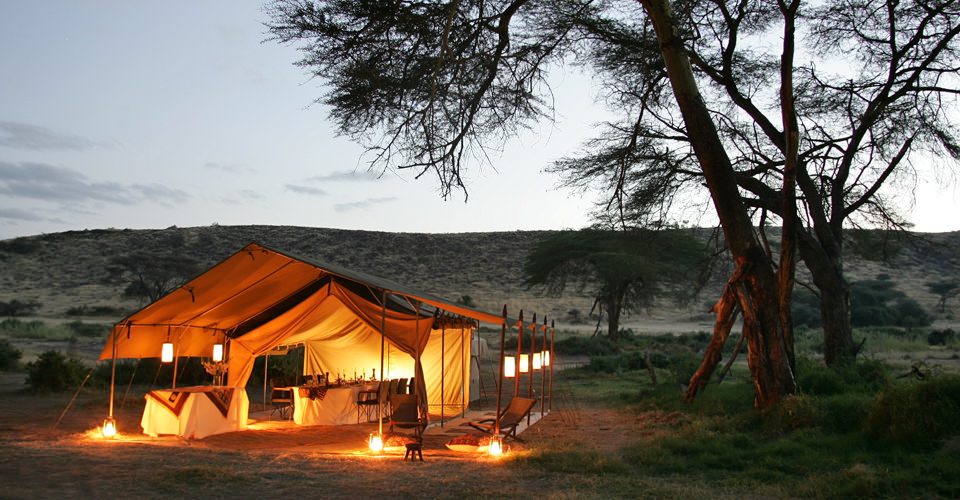 Luxury tented camp - Mara Safari



This is the annual migration of millions of wildebeest and zebra from the Serengeti (Tanzania) in search of water and pasture. Following on their heels are the predators of the savanna- lion, cheetah, wild dog, jackal, hyena and vultures

Day 3. Masai Mara - Lake Nakuru National park

Early morning game drive till around 9:00 am , Breakfast then drive to Lake Nakuru National park enjoying once again the Great Rift Valley viewing sceneries enroute, arriving to the Pink Lake often referred so due to its Great masses of Flamingos arriving in good time for lunch at golden palace resort afternoon game drives a the scenic park famed for numerous species of bird life especially the pink lesser flamingoes .Dinner and overnight stay at Golden palace resort or Similar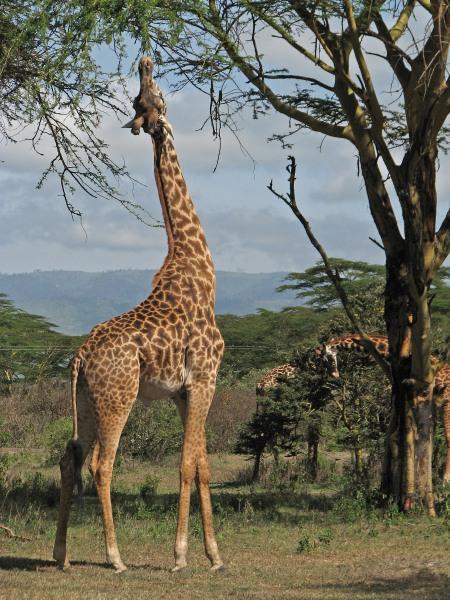 Giraffes Browsing in the Mara



Lake Nakuru, a shallow alkaline lake in the Rift Valley, renowned for its spectacular flamingo population as one of the world's greatest ornithological spectacles. Although Lake Nakuru is primarily a bird sanctuary, there are a considerable number of animals to be encountered, such as many large game animals such as zebras, elephants and gazelles, this is one of our best chances of seeing rhinos. Lake Nakuru National Park was the first place in Kenya selected as a rhino reserve. Here is one of the few places where we can see Rothschild's giraffes and other endangered animal species . Dinner and overnight at Lake Nakuru guest house or a hotel

Day 4. Lake Nakuru – Amboseli National Park

After breakfast, Morning game drive as you exit the park to photographers paradise Amboseli, with an en route stop for panoramic views of the Great Rift Valley at the view point. Lunch in Nairobi or if you take the by pass, have lunch at mlolongo area and proceed to Amboseli National park if time permit, Have an evening game drive in the park/Evening game drive enroute to the camp.

Rhinos in Lake Nakuru National Park



Day 5. Full day Exploring Photographers Paradise(Amboseli National Park)

Full day in Amboseli with morning and afternoon game drive (optional visits to Masai village). All meal and overnight at safari Camp or any depending on your budget.

Amboseli National park is one of the most popular wildlife sanctuaries in Kenya. It is situated close to Kenya. It is situated close to Kenya- Tanzania border, The Park lies at the foot of Mt. Kilimanjaro, the highest mountain in Africa (5,896m) whose snow-capped summit presents a splendid view on clear days. Amboseli National Park is often referred to as "The home of Elephants' some of the largest Elephant herds are found here.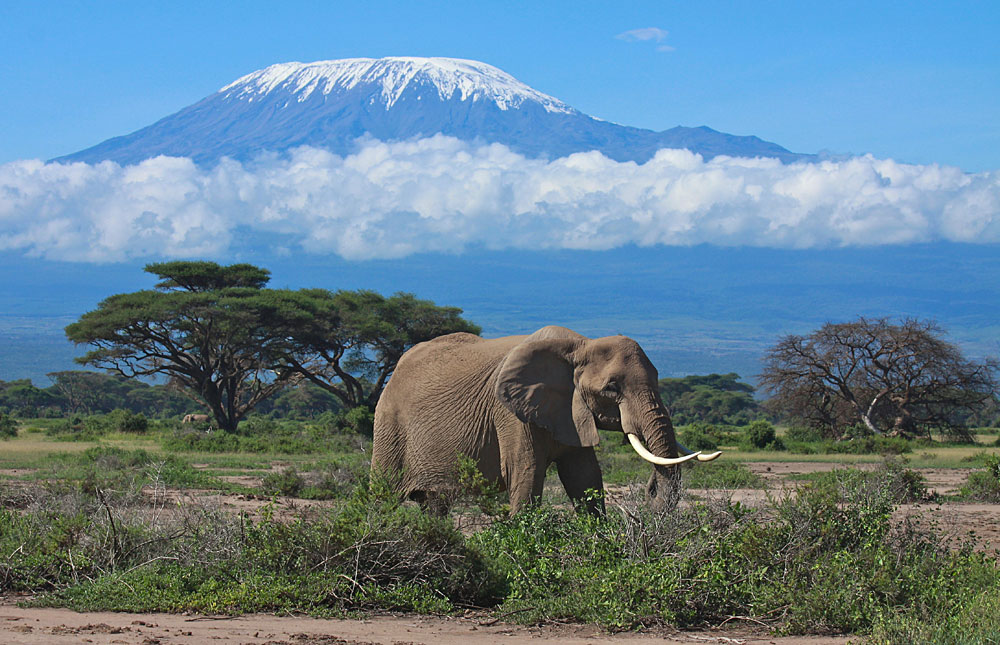 Scenic Amboseli Safari - Mt. Kilimanjaro view



The Game Park also contains vast groups of Zebras, Wildebeests, Giraffes, Buffalos, Hippos and Antelopes. Also to be found in Amboseli are lions, leopards, Cheetahs, Rhinos and many species of plain gamed through thousands of meters of volcanic rock from Mount Kilimanjaro. Animal species seen include elephant, zebra, wildebeest, giraffe, impala and leopard. The birdlife seen here includes pelican, bee eater, kingfisher, African fish eagle and pygmy falcon

Day 6: Depart Amboseli National Park and head back to Nairobi City

Depart for Nairobi City after an early morning game drive and then we drive back to the lodge for a sumptuous breakfast. Arrive in Nairobi City in time for Lunch. We then transfer you to the airport for your flight home

For tailor-made/ booking, Contact us:Go 2 Africa Luxury Safaris
More travel products/services from Go 2 Africa Luxury Safaris
29 Oct 2014




8 Days best of Kenya and Tanzania Safaris