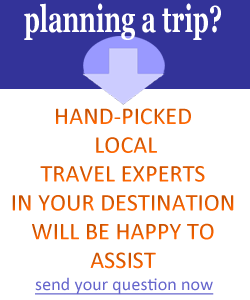 Tripcook launches Travel Business Contest
25 Aug 2016 Tripcook News
Another useful tool from Tripcook to boost online visibility of a travel business, win recognition of travelers and improve conversions.

In August 2016 Tripcook launched a new tool, Travel Business Contest (see http://tripcook.com/tripcook_travel_business_contest.html for more info) to help its members improve online positions and search engine rankings and ensure better conversion on the travel website.

Every member of Tripcook with free reciprocal or paid membership is entitled to participate in this contest. Once in a month, a team of Tripcook's travel professionals will short-list the eligible members, assess their performance in various aspects of travel industry using a number of nominations (see current nominations and selection criteria on http://tripcook.com/winner_selection_criteria.html, and will pick one member to announce the winner.

The information about the winning business is then widely publicized both on Tripcook and external websites via corporate press-releases. A corresponding Winner's Badge is placed on the travel profile, and added to the Tripcook's Hall of Fame. Then this event is further promoted and disseminated through a network of free and paid press-release dstribution services. Winning our contest allows to receive hundreds of valuable links from high authority websites and beat competition.

Winning members are invited to place the Winner's Badge in a visible area of their website so that visiting clients recognize their achievements in one or more nominations and have more incentives to buy services or products from such a reputed supplier thereby improving the conversion rate.

We hope this new function will help boost your business and improve conversions.