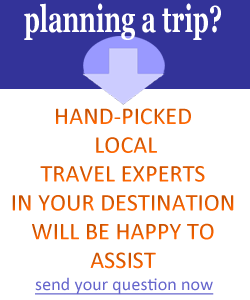 Why it is a good idea to join our Press Release

Tripcook's Press Release is a powerful tool to achieve the promotional goals that every travel business should have in mind. More publicity, more exposure, direct links and media coverage: these are totally undeniable advantages. But there is even more to it when you decide to join our Corporate Press Release.
❶

Benefit ONE - 50% OFF You save up to 50% of what you would have to spend on a press-release should you decide to publish it on your own. See the Fee Table to know more about discounts.
❷
Benefit TWO - Always a Newsworthy Release For many travel companies being busy with their day-to-day responsibilities, the challenge of writing a press-release can be overwhelming. You need to have certain experience and practical skills to create a publishable release. Finding the news from your daily activities that is worthy of being delivered to the global audience can be a task hard to accomplish. Tripcook does not look for newsworthy activities - we CREATE them. Our press-release is devoted to your company DOING SOMETHING ON TRIPCOOK, that is, winning an award, or publishing a new product, or improving your travel website etc.
❸
Benefit THREE - writing it in line with requirements Travel professionals, normally, don't have to be skillful writers or language experts. They are good at something else. For many of our members writing a press-release means elaborating on a text in a foreign language (English) and having to abide by certain requirements regarding its structure, form, contents, size, number of links etc. All these issues are well-known and taken care of by our editorial board and writers.
❹
Benefit FOUR - choosing the right channel After the release has been drafted and edited, you need to publish it through an online service (news wire) that would give it maximum publicity for least possible money, that is, best per dollar value. There are dozens of free and paid press release distribution services available online, with numerous plans and tarrifs. Making the right choice is only possible when you at first test ALL OF THEM, and try all possible fees and plans. Naturally, one travel company only publishes a few releases per year, and they can hardly estimate the output and benefits and compare different services. On the other hand, Tripcook publishes its press-releases almost every week; we accumulated significant experience which distribution service better serves specific goals. We know which PR service does what and what impact can be expected.
❺
Benefit FIVE: Additional coverage in social media Tripcook is actively present in social media such as Twitter, Facebook, Linkedin etc. When you promote your news by joining our press-release, it is then widely publisized in our social accounts as well.