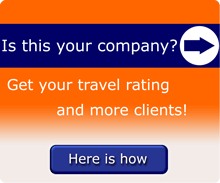 THREELAND TRAVEL, Hanoi, , Hanoi, Viet Nam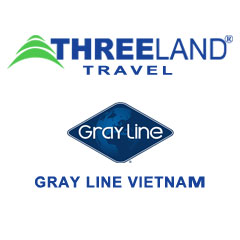 THREELAND TRAVEL
What we do at THREELAND TRAVEL
Threeland Travel is a fully-licensed International Tour Operator under the Ministry of Culture, Sport and Tourism of Vietnam. The License is a certification of Threeland's bond at an approved bank to guarantee financial security in respect of customers' advanced payments as well as the quality of travel services. Threeland is one of a few tour operators in Vietnam who pay serious attention to the travel insurances for guests. The travel liability insurance package with limit of indemnity up to US$ 250,000 guarantee a minimization of unplanned damage and loss, provide a safeguard and immediate help for problems occurred during the trip. Since 2004 Threeland Travel has commenced its activities extension to all Indochina Peninsula, containing Vietnam, Cambodia and Laos. The brand name of Threeland is protected by the NOIP (National Office of Industrial Property) of Vietnam. As a professional Tour Operator, we do understand the matters of copyright and its relevant responsibilities. Since 2009 Threeland has been being a member of IATA (via the Threeland North American Sales Office). Thus we are fully functional in dealing with your air tickets, from checking availability, quoting the best airfares, making reservations, confirmation, re-confirmation and so forth. Late 2010, Threeland has been granted the exclusive License of Gray Line - the world's leading brand in sightseeing tours and excursions. Being a Gray Line Licensee, Threeland has been qualified by a 100-years system of quality control, worldwide network with over 150 destinations and professional management.
Travel products/services provided by THREELAND TRAVEL
No travel products listed
Name, location and contacts
Company name
THREELAND TRAVEL
Address and Postal Code, City, Province/State, Country
125 Hong Ha street, Ba Dinh Dist.
10000
Hanoi,
Viet Nam
Map
view on larger map
Driving Directions
n/a
Personal Information for THREELAND TRAVEL
Contact Person
Ms Rose Nguyen
Photo Travel Specialty
Type of business

Tour Operators


Travel Agents

Travel Specialty of THREELAND TRAVEL

Handicapped/Accessible


Culture and Heritage


Single


Destination Weddings, Honeymoons


Sun, Resorts, Beaches


Women's Travel


City Breaks


Luxury Travel


Online Travel


Responsible and Ecotourism


Incentive Travel


Trekking, Walking, Hiking, Camping


Student Travel


Adventure Travel


Customized Travel


Educational


Bicycle


Kids, Youth

Business Details
Type of business
Ltd
Year incorporated
n/a
Year started working
n/a
Home based?
no
Number of Employees
30
Spoken Languages
English, French, German, Italian
Tripcook Awards
n/a