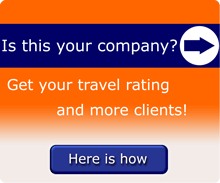 Naciholiday, Ha Noi, Dong Da, Viet Nam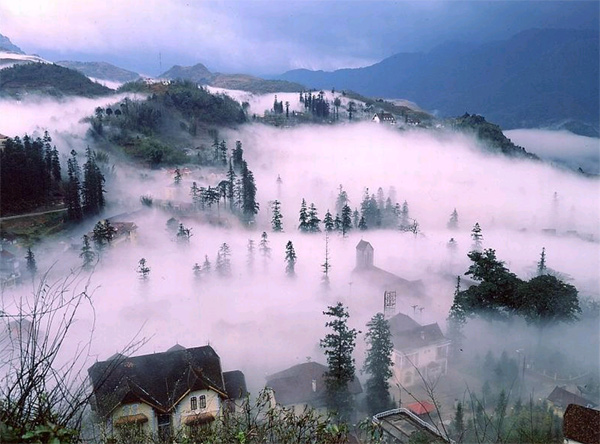 Naciholiday
What we do at Naciholiday
Naciholidays was founded in 1995 as a part of Nacimex Group, which is one of the biggest service companies in Indochina. We specialize in travel services for both Vietnamese & foreigner travelers, includes hotel bookings, car renting, air ticket booking, tour packages, MICE & study abroad. Our strongest & most popular products are honeymoon vacations; hiking & cycling tours; culture packages & combined countries holidays. As we really focus on the special services, such as a romantic decorated honeymoon suite & sweet private honeymoon dinners for honeymoon packages, or good location & local homestay for hiking trip...etc, we got a great interest on these packages. Besides, our partners, travel agents worldwide, do help us a lot on promote these products to their clients.
Travel products/services provided by Naciholiday
No travel products listed
Name, location and contacts
Company name
Naciholiday
Address and Postal Code, City, Province/State, Country
103 Hao Nam, Dong Da, Ha Noi
Ha Noi
Viet Nam
Map
Driving Directions
n/a
Personal Information for Naciholiday
Contact Person
Mr Truong Lan
Photo Travel Specialty
Type of business

International Travel Associations


Individual Tour Drivers with Autos


Travel Booking Sites


Fun, Activity and Sport Exeperience Providers


Cruises, Boats, Yachts or Ferries


Travel Agents


Air Tickets And Connections Agencies


Individual Tour Guides


Tourist Offices


Tour Operators


National Travel Associations


Tourist Transportation Providers


Cultural and Educational Experience Providers


Language Services


Adventure Experience Providers


National Tourism Authorities


Travel Insurance Services


Food, Wine and Cooking Experience Providers


Passports, Visas and Government Agencies


Railroad Travel


Travel Publishers


Car rentals


Tickets, Sports, Theaters, Concerts and Cultural Information Providers

Travel Specialty of Naciholiday

Lifestyles, Traditions


Arts and Antiques


Sun, Resorts, Beaches


Caving/Spelunking


Guided Tours


Business Travel


Culinary/Cooking/Wine


Sea Cruising, Cruise Lines


Airplane


History


Shopping Tours


Desert Adventure


Snorkeling, Diving


Budget Travel


Olympic and World Cups


All Inclusive


Rural Tourism


Group Vacation


Astronomy/Stargazing


Car Racing


Rafting/Kayaking


Boat/Yacht


Fitness, Wellness, Spa


Sea Adventure


Gay/Lesbian


Boating, Yachts, Sailing


Mountaineering, Climbing Sports


Minority


Golf/Tennis


Community Breaks


Last Minute Tours


Handicapped/Accessible


Events/Meetings/Conferences


Scuba Diving


Coach/Bus


Kids, Youth


Spiritual and Religious, Pilgrimage


Safari


Destination Weddings, Honeymoons


Offroad/4x4 Driving


Archeology


Nature


Deep Sea Adventure


Spring Breaks


Bird Watching


Responsible and Ecotourism


Family Travel


Adventure Travel


Student Travel


Customized Travel


National Parks, Reserves


Senior


Skydiving


Space Travel


Rail


Women's Travel


Holiday Travel


Medical Tourism


Fishing/Hunting


Great Outdoors


Casino/Gambling


Air Adventure


Single


Culture and Heritage


Luxury Travel


Canal, River Cruises


Trekking, Walking, Hiking, Camping


Incentive Travel


Leisure Travel


Car


Whale Watching


Arctic Adventure


Bicycle


Castles, Villas, Mansions

Business Details
Type of business
Ltd
Year incorporated
1995
Year started working
1995
Home based?
no
Number of Employees
19
Spoken Languages
English, Vietnamese,Chinese
Tripcook Awards
n/a