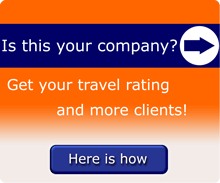 Steady Safaris Limted, Kampala, Kampala, Uganda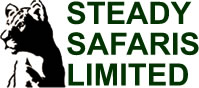 Steady Safaris Limted
What we do at Steady Safaris Limted
We are a travel Agent fully registered by the government of Uganda and members of the association of Uganda tour operators and the ministry of tourism. We provide safaris through Uganda, Tanzania, Rwanda and Kenya from tailor-made itineraries to set itineraries.
Travel products/services provided by Steady Safaris Limted
No travel products listed
Name, location and contacts
Company name
Steady Safaris Limted
Address and Postal Code, City, Province/State, Country
plot 29b kaduuyu road, Kiwatule sebowa zone, Kampala P.o box 22816
256
Kampala
Uganda
Map
view on larger map
Driving Directions
Kampala to Ntinda, Nalyaa road turn at mogas on Kaduuyu road, first left, first right second black gate on your left.
Personal Information for Steady Safaris Limted
Contact Person
Mr Carlos Olaaka
Photo

Travel Specialty
Type of business

Destination Management Companies


Tourist Transportation Providers


Individual Tour Guides


Tour Operators


Travel Agents


Individual Tour Drivers with Autos


Cultural and Educational Experience Providers


Lodging


Adventure Experience Providers

Travel Specialty of Steady Safaris Limted

Women's Travel


Rafting/Kayaking


Safari


Lifestyles, Traditions


Holiday Travel


Guided Tours


Single


Mountaineering, Climbing Sports


Nature


Culture and Heritage


Last Minute Tours


Handicapped/Accessible


Luxury Travel


Bird Watching


Leisure Travel


Family Travel


Student Travel


Adventure Travel


National Parks, Reserves


Customized Travel


Senior


Budget Travel


Group Vacation


Rural Tourism

Business Details
Type of business
Limited Company
Year incorporated
2007
Year started working
2002
Home based?
yes
Number of Employees
8
Spoken Languages
english, french, spanish, german
Tripcook Awards
n/a