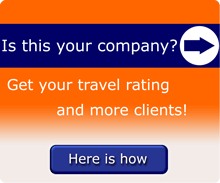 Sampran Riverside (formerly Rose Garden Riverside), Sampran, Nakorn Pathom, Thailand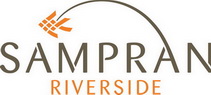 Sampran Riverside (formerly Rose Garden Riverside)
What we do at Sampran Riverside (formerly Rose Garden Riverside)
Rose Garden Riverside is a family-run property just 30km west of Bangkok. Back in 1962, the business started as a supplier of roses to the Bangkok flower markets. Since then, it has grown gradually to a 70-acre riverside property where visitors can experience authentic Thai way of life and learn about our local wisdom. Rose Garden Riverside is more like a community than a 'typical' resort. Our facilities in the property include a 4-star riverside hotel with 160 rooms, 6 antique Thai houses around a serene lake, Arusaya Spa, 5 restaurants, 13 meetings rooms, a 10-acre Organic Farm and the Thai Village where we have every morning our 'Living The Thai Culture' Arts and Crafts Workshops and every afternoon our Cultural Show.
Travel products/services provided by Sampran Riverside (formerly Rose Garden Riverside)
No travel products listed
Name, location and contacts
Company name
Sampran Riverside (formerly Rose Garden Riverside)
Address and Postal Code, City, Province/State, Country
Km.32 Phetkasem Road, Sampran,
73110
Sampran
Thailand
Map
view on larger map
Driving Directions
n/a
Personal Information for Sampran Riverside (formerly Rose Garden Riverside)
Contact Person
n/a
Photo Travel Specialty
Type of business

Cultural and Educational Experience Providers


Leisure, Fitness and Pleasure Providers


Lodging


Tickets, Sports, Theaters, Concerts and Cultural Information Providers

Travel Specialty of Sampran Riverside (formerly Rose Garden Riverside)

Government Travel


Rural Tourism


Group Vacation


Kids, Youth


Customized Travel


Senior


Educational


Family Travel


Student Travel


Leisure Travel


Incentive Travel


Handicapped/Accessible


Events/Meetings/Conferences


Responsible and Ecotourism


Last Minute Tours


Culture and Heritage


Single


Business Travel


Destination Weddings, Honeymoons


Fitness, Wellness, Spa


Holiday Travel


Lifestyles, Traditions


Women's Travel


City Breaks

Business Details
Type of business
Company Limited
Year incorporated
1968
Year started working
1962
Home based?
no
Number of Employees
300
Spoken Languages
Thai and English
Tripcook Awards
n/a