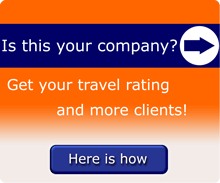 AFRICA JOY TOURS AND SAFARIS , Tanzania , Arusha, Tanzania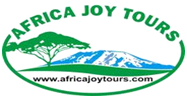 AFRICA JOY TOURS AND SAFARIS
What we do at AFRICA JOY TOURS AND SAFARIS
Africa Joy Tours and Safaris is a Tanzanian-owned and operated adventure tour company based in Arusha and specializing in tours of East Africa, mountain trekking and Kilimanjaro climbs, wildlife safaris and Zanzibar beach holidays. We can arrange tours throughout the East African countries of Tanzania, Kenya, Uganda & Rwanda. Taking an African safari is without doubt one of the most exciting and memorable experiences one can have in your lifetime.
Travel products/services provided by AFRICA JOY TOURS AND SAFARIS
No travel products listed
Name, location and contacts
Company name
AFRICA JOY TOURS AND SAFARIS
Address and Postal Code, City, Province/State, Country
15791 Arusha Tanzania
255
Tanzania
Tanzania
Map
Driving Directions
EAST AFRICA
Personal Information for AFRICA JOY TOURS AND SAFARIS
Contact Person
n/a
Photo Travel Specialty
Type of business
n/a
Travel Specialty of AFRICA JOY TOURS AND SAFARIS

Trekking, Walking, Hiking, Camping


Safari


Leisure Travel


Holiday Travel


Sea Adventure


Adventure Travel


Guided Tours


Business Travel


Mountaineering, Climbing Sports


Budget Travel


Culture and Heritage


Group Vacation


Hot Air Balloon


History


Luxury Travel

Business Details
Type of business
n/a
Year incorporated
n/a
Year started working
n/a
Home based?
no
Number of Employees
n/a
Spoken Languages
n/a
Tripcook Awards
n/a