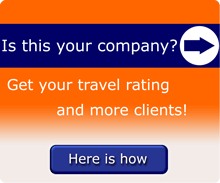 Simba Safaris Ltd, Arusha, Tanzania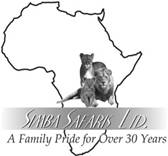 Simba Safaris Ltd
What we do at Simba Safaris Ltd
SIMBA SAFARIS has operated luxury safaris for over FOURTY years and is one of East Africa's most experienced luxury safari operators. We have developed a selection of safaris throughout East Africa, offering an exceptional experience at unbeatable value. Safari is our priority and we spend considerable funds to make our equipment safe and reliable and our staff is the best-trained in the field. We do not cut corners on safety and services.SIMBA SAFARIS is a family owned and operated company. The 3 brothers and their team of safari professionals have been operating luxury safaris for over 30 years. Our Offices in Tanzania and Kenya are managed by safari experts who average more than ten years experience with Simba Safaris and have first hand knowledge about the areas in both the countries.
Travel products/services provided by Simba Safaris Ltd
No travel products listed
Name, location and contacts
Company name
Simba Safaris Ltd
Address and Postal Code, City, Province/State, Country
P O Box 1207 - Arusha
Arusha
Tanzania
Map
Driving Directions
n/a
Personal Information for Simba Safaris Ltd
Contact Person
Mr Firoz Dharamshi
Photo Travel Specialty
Type of business

Airport and Shuttles Services


Tour Operators


Car rentals


Travel Agents


Lodging

Travel Specialty of Simba Safaris Ltd

Mountaineering, Climbing Sports


Business Travel


Holiday Travel


Safari


Nature


Culture and Heritage


Golf/Tennis


Last Minute Tours


Hot Air Balloon


Luxury Travel


Bird Watching


Incentive Travel


Leisure Travel


Family Travel


Trekking, Walking, Hiking, Camping


Car


Adventure Travel


Customized Travel


National Parks, Reserves


Snorkeling, Diving


Bicycle


All Inclusive

Business Details
Type of business
LLC
Year incorporated
1969
Year started working
1969
Home based?
no
Number of Employees
65
Spoken Languages
English - French - German - Spanish
Tripcook Awards
n/a